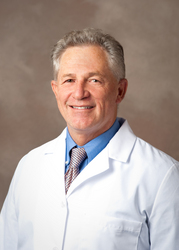 "After my patients and students see the colors of nicotine, they never want to touch another cigarette."
Port Charlotte, FL (PRWEB) July 30, 2010
Smoking cessation expert, Don Kennedy, D.O., MBA, has released his internet based stop smoking program and class targeting one million smokers.
This program was developed with smoking patients in Dr. Kennedy's family practice where he teaches a four week smoking cessation class and uses colors, innovative tools, and the internet to train smokers how to quit and stay off cigarettes.
"84% of my patients and students have quit smoking and are off nicotine because I teach them how to quit smoking without the hype," says Dr. Kennedy. "Smoking is responsible for 34% of the preventable death in the U.S. and 40 million smokers try to quit smoking at least one day per year and fail because they don't know what I teach in this program."
Says Dr. Kennedy, who's mother died at age 64 from emphysema, "I created this program because nothing else was working and I was signing too many smokers' death certificates.
Dr. Kennedy states the program was created out of frustration when a patient came in with a pack of cigarettes in his shirt pocket. "I broke the cigarette and told him to look at the red balls of nicotine and black balls of carcinogens," Dr. Kennedy recalls. "I knew I was onto something when he quit so I created the 7 Steps to Stop Smoking CD and that led to the four week stop smoking classes and program.
The heart of the program is the unique tools created by Dr. Kennedy; a CD series, daily action guide, colored book, DVD's, and funny internet Bahbit-gram emails directly from Dr. Kennedy. This program teaches smokers exactly what to do each day to change the smoking habit and gives them the right tools to quit long term.
"One of their favorites is my 911 Emergency CD in which I yell at them fifteen different ways," laughed Dr. Kennedy. "It's like having me with them 24 hours per day but they love it."
For those in Florida or willing to travel the Bahbit Stop Smoking Class is one-of-a-kind. "Some people learn better in the classroom setting plus they get to watch people just like themselves go though the quit smoking process while I teach," states Dr. Kennedy. This year Dr. Kennedy will teach the program at smoke free Edison State College this year.
Dr. Kennedy is a board certified family physician, associate professor, professional speaker, and author of the books; 5AM and Already Behind and Your Smoking Bahbit 7 Steps to Stop Smoking Now.
He has been featured on National Public Radio, Fox News, multiple talk shows and most recently in Harbor Style Magazine and the American Osteopathic Association Journal. He is the founder and CEO of Bahbit, LLC and Kennedy Consulting and a practicing physician with Millennium Medical Group.
###