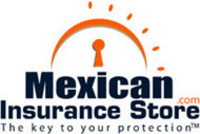 "Imagine the stress of dealing with an auto accident in another country", Gray continues. "We aim to take away the uncertainty and other potential complications with a service that simply protects its customers better."
Perris, CA (PRWEB) July 29, 2010
U.S. and Canadian drivers now have an easier path to travel to Mexico with a series of new Mexican auto insurance policy changes offered by Mexican Insurance Store.com
Those looking to drive in Mexico can now take advantage of recent changes that make the often long and arduous process of dealing with an auto accident in a foreign country considerably less time consuming.
Mexican Insurance Store.com has announced a new Mexican Auto Insurance policy that allows people who travel in Mexico and need to file a claim to finish the paperwork in Canada and the United States, saving time and money.
As the Mexican car insurance Terms of Service read, "All accidents/losses must be reported to an adjuster or representative of the insurer in Mexico", but once that is complete, the process of filing the claim can take place in the U.S. upon returning from Mexico.
"No longer will customers who get into accidents and file a claim be forced to get multiple documents notarized, talk to local consulates or Fed Ex documents to Mexico and so on," says Mexican Insurance Store founder Linden Gray, a major provider of online Mexican insurance policies in the United States and Canada.
"As it is with our policies, you can have the repairs done in either the U.S., Canada, or Mexico, but allowing the paperwork to be completed at home really simplifies the process," says Gray, noting that few Mexico auto insurance providers offer this service and most Mexican auto insurance policies sold at the border allow repairs to be made only in Mexico.
Mexican Insurance Store has already undergone major changes to add value for money to their services. March 2010 saw the company introduce a 30 minute claims and roadside assistant guarantee with each policy at no additional charge.
The guarantee stipulates that after contacting the authorities, a follow-up call to the insured is made every 30 minutes until help has arrived. Roadside assistance on any highway in Mexico is available within a half hour as well.
"Imagine the stress of dealing with an auto accident in another country," Gray continues. "We aim to take away the uncertainty and other potential complications with a service that simply protects its customers better."
"The insurance is independently rated A+, so you're receiving a quality Mexican car insurance product free of additional charges and mystery fees that plague insurance outlets at the border."
"You're also getting a broader coverage set. Whether it be plane tickets or a car rental, they're going to help you on your way."
Policies from ACE also include bail bond coverage, medical payments and travel and legal services again at no extra charge.
About Mexican Insurance Store
Mexican Insurance Store provides independently top rated low cost Mexican auto insurance coverage online, selling a variety of insurance policies to Canada and US travelers nationwide.The site also offers helpful advice and detailed information for those looking to travel to Mexico. It is owned and operated by Linden Gray, a professional in the industry since 1979. Visit the website at MexicanInsuranceStore.com for competitive prices or for additional information call 888 800 9988 or 951 657 4220.
Contact:
Mexican Insurance Store
3819 Saint Austell Way
Perris, CA 92571
Fax 626 638 3255
# # #