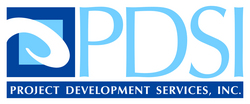 The fact that the operator of this hotel is a significant investor speaks volumes as to how well this project was conceived.
Atlanta, Georgia (Vocus) July 29, 2010
PDSI, a major hotel project management and development firm headquartered in Atlanta, GA, recently announced the closing of a $265 million reprogramming, redesign and renovation project for the Hyatt Regency New Orleans. Located adjacent to the New Orleans Super Dome, the hotel was acquired by Poydras Properties Hotel Holdings in December, 2007. The property was severely damaged by Hurricane Katrina in 2005 and had stood as an empty shell since that time.
Set to complete by the winter of 2011, the project will include a full renovation and creation of 1,193 guestrooms including 53 suites; two 25,000 square foot ballrooms; 80,000 square feet of exhibition space; 60 banquet and meeting rooms and executive meeting level; a 350-seat full-service restaurant; a 210-seat media/action bar; a 70-seat atrium bar; a 2,000 square foot full service coffee bar; a 7,600 square foot specialty restaurant; and a 24-hour convenience store.
The project's vast scope presented a complex set of unique issues according to Ralph C. Engelberger, President of PDSI. "Any building that has been sitting idle for almost 5 years presents certain challenges. The fact that this building is over a million square feet in size, was damaged quite extensively by a hurricane, is reorienting its entrance from one side of the building to the opposite side all the while adding over 115,000 sf of ancillary space makes this a very complex project" Engelberger explained. "It required a very comprehensive set of evaluations of the real estate, programming, personal property and the physical property itself."
Design enhancements to the hotel will include a complete reorientation of the entry from its former location onto Loyola Avenue, as well as the addition of 70,000 square feet of new meeting space. "As a result, the design studies and the optimization between cost and benefit for a hotel this size were complex," Engelberger noted.
Financing for the project presented additional challenges. The project was to be financed with a combination of public and private funds. In 2008, the State Bond Commission approved use of $225 million in Gulf Opportunity Zone bonds to finance the project. In the end, however, because of many of the same issues most developers are facing in these times of economic insecurity, the Owners went with traditional financing.
"Trying to close a $265 million transaction in one of the worst financial markets in U.S. history was challenging," said Engelberger. "The fact that our Clients were able to complete this effort in 2010, in this economy, is a real testament to our client's faith and fortitude. When construction is complete they will own an almost brand new, 1,200-room hotel with over 200,000 square feet of meeting space at a price of less than $220,000 per key, which is an excellent deal. Hyatt hotels of this size and scope typically cost more than $400,000 per key to develop."
Engelberger pointed to PDSI's experience after more than 25 years experience developing and renovating hotels as a major factor in helping to ensure the project's success. "We were a huge advocate for our client," he said. "The fact that the operator of this hotel is a significant investor speaks volumes as to how well this project was conceived."
Completion of the Hyatt Regency New Orleans will mean an additional half a billion dollars in revenue for the city according to The Convention & Visitors Bureau. "I'm extremely pleased that PDSI is involved in this project," said Engelberger. "Certainly anyone who loves New Orleans would be very proud to be able to say that they helped in the resurrection of this beautiful City."
About PDSI
PDSI is a privately held hotel project management and development firm specializing in the hospitality market worldwide. Founded in 2001, the firm's portfolio includes over 350 projects comprising more than 110,000 guestrooms covering approximately ten million square feet of hotel, mixed-use and retail facilities with a total value of approximately $2 billion. PDSI strives to provide a comprehensive array of services and value in line with the investment goals of its clients. Visit http://www.pdsi.us for more information.
# # #