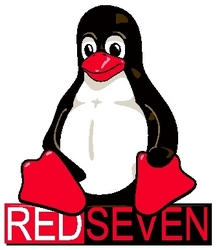 Why go-it-alone when leasing costs less? Will your PC go up in value?
Scottsdale, AZ (PRWEB) July 29, 2010
Traditionally leasing computers has been the domain of big corporations who pay a premium for less downtime. However, an East Valley company has created a new program specifically designed to work better for home and small business users.
Michael Cady, president of RedSeven, says he is expanding the company's business computer leasing program to meet the needs of the average computer user.
"Folks need an expert when things don't work properly," Cady said. "our clients love knowing they have a "computer buddy" to turn to whenever a problem arises."
The on-going support is exactly what customers are finding so appealing.
RedSeven's clients receive a brand new PC or laptop, an ongoing hardware warranty, and unlimited technical support. Support includes in-store service, phone support, and even a mobile tech that will visit your home or office when needed.
"To start we deliver and set-up everything for you," Cady explained. "We can configure your wireless network, printer, digital camera, internet security, back-up software, even remote access tools. We also import all the files from your old computer, install your programs, and then it's our job to keep things running smoothly."
"Leasing is a no-brainer for most non-technical users," said Cady. "Why would anyone go-it-alone, when you can have us do everything for you, for less money?"
The traditional way of buying a computer outright, then paying à la carte for a warranty, security software, data back-up tools and IT support often costs users twice as much. (leasing from RedSeven starts at $35 per month).
RedSeven was founded in 1997, and has now expanded to three showrooms in Tempe, Mesa and Scottsdale. More information can be found on the company's website at: http://www.red7usa.com or by calling 480-443-0145.
*For an interview request or more information please contact Michael Cady directly at 480-227-0023 or mcady(at)red7usa(dot)com
###