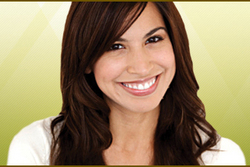 Our customers all have unique graphic designs, event planning and copy writing needs" noted Lisa and Nick Goudoras from Candles and Favors. By making our special design services team available to customers, they are able to tap into our years of experienc
Temecula, CA (PRWEB) July 29, 2010
Candles and Favors, the family-owned Party Authority and online retailer, announced today their Special Design Services. They now offer event graphic design services, event planning expertise and copy writing services.
"Our customers all have unique graphic designs, event planning and copy writing needs" noted Lisa and Nick Goudoras from Candles and Favors. "By making our special design services team available to customers, they are able to tap into our years of experience and party planning expertise to create a memorable event for their guests."
Customers can create their own mix of services based on their individual needs. The Special Design Services team includes 5 graphic artists, 3 event planners and 2 copywriters. Graphic designers are available to customize a current invitation, sticker, label, banner, or any other product from the company's extensive line of products or to create a new design based on the customers unique requirements. Event planners on staff are ready to assist customers in making crucial hosting and planning decisions while keeping with the customer's budget. If customers are having a hard time putting their thoughts on paper, copywriters are on staff to help polish the customer's draft copy, or to draft new copy exclusively for the customer.
"As a Party Authority, we know how much time and effort goes into creating a perfect and a memorable event" continued Nick and Lisa. "We are excited to be able to offer customers access to our experts with years of proven experience planning flawless events within budget."
The Special Design Services can be applied to any of the company's comprehensive line of Personalized Baby Shower invitations, Personalized Bridal Shower invitations, Personalized Birthday invitations, Personalized labels and stickers, Candle Favors and decorations such as Baby Shower Banners not to mention there extensive line of Personalized Baptism and Christening Favors and Baptism and Christening Invitations to create a customized suite of products for any event.
###