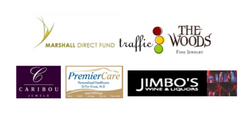 The generation that was brought up on hate, if they are replaced by a generation brought up with a better understanding of the world, a more hopeful and positive understanding of the world, there will be less conflict! It's a beginning..."
Aspen, CO (PRWEB) July 30, 2010
Ambassador Haqqani supports nonprofit, Marshall Direct Fund, sharing his opinion through a powerful presentation to over 150 guests at the organizations' annual fundraiser.
Marshall Direct Fund (MDF) was founded and established in 2007 by Silbi Stainton, who studied the Taliban pre 9/11 and regarded the U.S. response to be short on humanitarian assistance. MDF aims to reduce conditions of poverty and illiteracy in Pakistan which lead to recruitment of children into extremist organizations and terrorist groups. Hope in a future built through education and economic opportunities, MDF seeks to reverse the trends from within.
Marshall Direct Fund hosted their annual fundraiser July 1st, at the beautiful Aspen home of Golda and Sheldon Friedstein. MDF is delighted to report that the event raised $75K this year, more than the last few years and despite the suffering economy.
Pakistani Ambassador, His Excellency Husain Haqqani, delivered a refreshingly candid presentation. He spoke to the recruitment of child soldiers in Pakistan, the domestic and international threat it poses, and the importance of education and access to knowledge in order to curb its development.
"..the conflicts these young kids are involved with are not conflicts of their making... every young Pakistani child who gets to go to school gets an opportunity -in life, it is one recruit denied to extremist groups...There is a great opportunity to change minds. The generation that was brought up on hate, if they are replaced by a generation brought up with a better understanding of the world, a more hopeful and positive understanding of the world, there will be less conflict! It's a beginning..."
Mr. Haqqani has a diverse range of experience as a journalist, professor, diplomat, and adviser to three Pakistani Prime Ministers including the late Ms. Benazir Bhutto. The reception coincided with his birthday which was commemorated with a surprise cake and American rendition of Happy Birthday sung by all the guests in attendance.
Food, flowers, libations, and photography were all donated by local businesses. MDF was delighted to be supported by several generous sponsors this year:
Ambassador's Circle: Andi & Jim Gordon - Edgewater Management, Garfield & Hecht, P.C., Karen & Courtney Lord, Nick & Carol Kelly, Premier Care, Robert & Lexie Potamkin, The Woods Fine Jewelry
Secretary of State's Circle: Bob & Soledad Hurst, Bingo Industries, Caribou Jewels,
John Terrion, Tom & Catherine Reagan
President's Circle Patrick & Mary Scanlan, Tim & Silbi Stainton
###