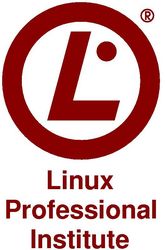 "....Solution-providers looking for expertise in virtualization and high availability at the enterprise level now have a vendor-neutral Linux certification program that clearly measures these important skill sets." - Jim Lacey, CEO of LPI
Sacramento, USA (PRWEB) July 29, 2010
The Linux Professional Institute (LPI), the world's premier Linux certification organization (http://www.lpi.org), launched the "Virtualization and High Availability" exam elective for their LPIC-3 certification program. The LPI-304 exam is the third available elective for LPI's enterprise-level LPIC-3 certification program for Linux professionals. Due to demand for this exam LPI will be hosting two special exam labs in August for this new release: FrOSCon 5 (Sankt Augustin, Germany: http://www.froscon.de/en/program/program.html#c1230) and LinuxCon Brazil (São Paulo, Brazil: http://events.linuxfoundation.org/events/linuxcon-brazil/lpi-exam-labs).
"Technologies covered in this LPIC-3 level exam are integral components of Cloud computing. Solution-providers looking for expertise in virtualization and high availability at the enterprise level now have a vendor-neutral Linux certification program that clearly measures these important skill sets," said Jim Lacey, president and CEO of LPI.
The LPIC-3 certification program consists of a single "core" exam (LPI-301) which focuses on skills in authentication, troubleshooting, network integration and capacity planning. This "core" certification can be supplemented by existing specialty electives in "Mixed Environments" (LPI-302), "Security" (LPI-303) and now "Virtualization and High Availability" (LPI-304). Additional specialty electives are planned for release in "Web and Intranet" and "Mail and Messaging". Detailed information on the LPIC-3 program, exam objectives, tasks and sample questions can be found at http://www.lpi.org/lpic-3.
Exam development for the LPI-304 "Virtualization and High Availability" included extensive consultation with industry, a global Job Task Analysis survey amongst IT professionals, and close to a hundred "beta" exams at a series of special events around the world. These "beta" exams were offered to qualified IT professionals in order to establish the psychometric data necessary to ensure exam questions and objectives were relevant and of the highest quality.
Ralf Spenneberg (Steinfurt, Germany), Takeshi Ito (Yokohama, Japan) and Fabian Thorns (Karlsruhe, Germany) all existing holders of the LPIC-3 certification, were the first eligible "beta" participants to successfully pass the LPI-304 "Virtualization and High Availability" exam and earn that elective status.
"The LPI-304 exam, like other exams in the LPIC-3 certification program, focuses on the professional use of Linux in the enterprise. Virtualization and High Availability are current topics in data centers. This exam requires comprehensive knowledge in these areas and considers all important Open Source products: XEN, KVM, OpenVZ, Pacemaker, OpenAIS, Red Hat Cluster, etc. Linux professionals who obtain LPIC-3 and the LPI-304 specialty exam have proven that they know the different alternatives and are able to recommend the proper solution for every application," said Ralph Spenneberg of Open Source Training: http://www.opensource-training.de/
Technologies covered in the LPI-304 exam include virtualization (Xen, KVM, OpenVZ, VirtualBox), Load Balancing, Cluster Management and Cluster Storage. Exam objectives for LPI-304 can be found at: http://www.lpi.org/304
Suggested resource material for exam preparation is available at: http://wiki.lpi.org/wiki/LPIC-3_304_Objectives#Reference_Material
The LPI-304 exam is available at Prometric and VUE testing centers.
The Linux Professional Institute is globally supported by the IT industry, enterprise customers, community professionals, government entities and the educational community. LPI's certification program is supported by an affiliate network spanning five continents and is distributed worldwide in multiple languages at more than 7,000 testing locations. Since 1999, LPI has delivered over 258,000 exams and 87,000 LPIC certifications around the world.
About the Linux Professional Institute:
The Linux Professional Institute promotes and certifies essential skills on Linux and Open Source technologies through the global delivery of comprehensive, top-quality, vendor-independent exams. Established as an international non-profit organization in September 1999 by the Linux community, the Linux Professional Institute continues to demonstrate recognized global leadership in the certification of Linux professionals. LPI advances the Linux and Open Source movement through strategic partners, sponsorships, innovative programs and community development activities. LPI's major financial sponsors are Platinum Sponsors IBM, Linux Journal, Linux Magazine, Novell, SGI, and TurboLinux as well as Gold Sponsors, HP and IDG.
# # #