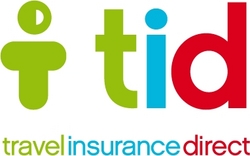 (PRWEB) July 30, 2010
Travel Insurance Direct and its customers have helped drive a record level of donations to online charity program the Footprints Network, allowing an expansion of projects to ease poverty around the world.
In the year to June 30, 2010, the Footprints Network gathered more than $287,000 in donations, a 12 per cent increase on the previous year and its best ever result.
Australia's number one online travel insurer, Travel Insurance Direct and its customers contributed 13 per cent of donations to Footprints, an alliance of e-commerce businesses that uses web technology to gather thousands of micro-donations made with online transactions.
Travel Insurance Direct customers can opt to make a $2 voluntary contribution when they buy their travel insurance online. The funds are directed to projects aimed at ending poverty in some of the world's most disadvantaged communities, supporting the work of organisations including the Fred Hollows Foundation, Oxfam, CARE Australia, WaterAid Australia and Save the Children.
During 2009-10 Footprints made grants that allowed its partners to implement a range of successful projects including:

Building a community school in Tial village Cambodia (with Oxfam)
Providing clean water and sanitation for 315 people in Indonesia (with SurfAid) and to a whole village in Timor-Leste (with WaterAid)
Distributing food to at-risk families in Zimbabwe (with Plan)
Providing first aid and medical supplies for 1200 patients in the Mai Chau highlands of Vietnam (with the Buffalo Tours Medical Trek)
Training 350 eye-health workers to prevent avoidable blindness in South Africa (with the Fred Hollows Foundation)
Building a suspension bridge across the Mekong to give a Laotian village year-round access to agriculture and improve their food security (with World Expeditions)
Establishing goat banks in Sayabouli, Laos (with CARE Australia)
Training 40 key teachers to become teacher trainers to improve the education of 12,000 children in more than 130 schools in Nepal (with the Australian Himalayan Foundation)
Helping more than 70 indigenous children in the East Kimberly region of Australia with youth leadership and self esteem skills (with Save the Children).
Travel Insurance Direct is Australia's number one online travel insurer and offers comprehensive travel insurance at highly competitive prices, particularly when compared with large travel agents. Popular products include overseas health insurance, holiday insurance, business travel insurance, cruise insurance and skiing and snowboarding insurance.
For more information and online quotes, see http://www.travelinsurancedirect.com.au For more on the Footprints Network see http://www.footprintsnetwork.org
# # #