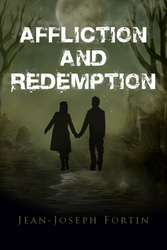 Pittsburgh, PA (Vocus) July 30, 2010
Reddick Adams was raised with traditional values. However, during his tenure as a diplomat, he finds that those values are no longer viable in a society guided by greed, selfishness, deception, and the lust for power. Feeling betrayed, Reddick is determined to get even. So he begins to groom his son, Crassius, to be the instrument of his revenge. But Crassius is not up to the task. He falters at every step.
Being "squeezed" by the Mexican Mafia, cut off financially by his father, abandoned by friends and associates, and sensing his marriage is being threatened by a former university acquaintance, Crassius feels cornered on all sides. His world is crumbling, and his reaction is bound to be extreme.
About the Author
Jean-Joseph Fortin is a native of Haiti. After serving four years as an infantryman in the United States Marine Corps, he went on to earn his bachelor's degrees in philosophy and religious studies, followed by graduate studies in humanities and French. He subsequently taught in the Florida university system, first as a graduate assistant, and later as a professor of humanities. He also taught philosophy and world religions.
After sixteen years in Florida's university system, Fortin retired and moved to Phoenix, Arizona, where he presently resides. He now teaches French at Paradise Valley Community College in Phoenix.
RoseDog Books is pleased to announce the publication of Affliction and Redemption ($19.00) ISBN: 978-1-4349-9711-1, paperback. For more information, please contact RoseDog Books, at 701 Smithfield Street, Pittsburgh, PA 15222. To place a book order or to learn important information about shipping prices, tax, and our return policy, please call (800) 834-1803.
###