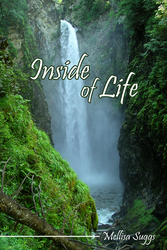 Pittsburgh, PA (Vocus) July 30, 2010
This book is based on poems and short stories about expressions, ideas, and feelings that are a life of pathways for growing and maturing.
About the Author
Mellisa Suggs is Jamaican-born, and was previously residing in Harlem and the Bronx in New York City. She currently lives in a Pittsburgh, PA suburb area. She graduated from Wadleigh high school in Harlem, New York City. She also attended courses at Bard College, New York, for humanities and art, she attended school in a borough of Manhattan for communications and television and then attended Community College of Allegheny for computer software specialization. Her previous occupation was a preschool teacher. She is now a stay at home mom and continuously studies computer software. Her hobbies includes reading, music, movies, traveling, cooking. She is currently working on another book, soon to be released.
RoseDog Books is pleased to announce the publication of Inside of Life ($9.00) ISBN: 978-1-4349-9888-0, paperback. For more information, please contact RoseDog Books, at 701 Smithfield Street, Pittsburgh, PA 15222. To place a book order or to learn important information about shipping prices, tax, and our return policy, please call (800) 834-1803.
###