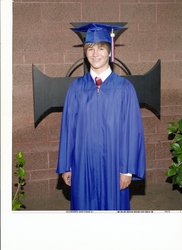 "Together we can make a difference in helping reduce our national debt by contributing to the unemployment fund"
Coeur d'Alene, Idaho (PRWEB) July 30, 2010
Purchase Ebook "My Love for Ryan" for $5.00 and 20% will go to US Unemployment Fund
Our National Debt is going to continue to grow with the passage of the new unemployment extension legislation. Because of this Kimberly Campbell will donate 20% of her sales of her ebook to the US Unemployment Fund. Her book, "My Love for Ryan" is an ebook that Kimberly Campbell has written about her love for her son, Ryan and her family struggles to build a family with her son's father - who was absent from their lives because of his addictions - and who turned his life around . Mrs. Campbell married Wayne Campbell in April of 2008 only to lose him in August of 2008 from a sudden heart attack at the age of 44. Her journey is one of financial success following financial devastation over the past few years when she took on the task of rebuilding her family. Mrs. Campbell has also been a recipient of unemployment for the first time in her life since loosing her job as a Paralegal in September of 2009.
Follow her attempts to try different avenues to build her own company on the premise of giving back to causes she believes in. Reducing the US Pubic Debt is a cause she believes in. She also believes in helping others fundraise for any purpose. Visit her websites at http://www.ftlor.com for information on fundraising for through AVON or http://www.ftlor.org for information on purchasing her ebook.
Please view link below to see Mrs. Campbell on the national news on June 10, 2010, when she launched her "unconventional business idea" of helping pay down the public debt on yahoo news below:
http://news.yahoo.com/video/spokanecoeurdalenekrem-15751329/avon-saleswoman-has-an-unconventional-business-plan-to-pay-off-national-debt-20276995
Ms. Campbell's creative approach is utilizing her past experience in fundraising and her position as an AVON representative by launching a campaign for all Americans to buy AVON products from her website in June of 2010 wherein she states she will donate 20% of every purchase back to paying off the US Public Debt. The simplistic approach of buying everyday products such as shampoo, soap, lotion and pay COSTCO prices (AVON 's prices are standardly well below regular market prices). Without spending any additional money citizens are ABLE TO HAVE FUNDS DONATED TO THE US PUBLIC DEBT. Imagine WITHOUT ANY OUT OF POCKET EXPENSE - a win win situation is created for all.
In sticking with her philosophy of giving back – Ms .Campbell will also donate 20% of the purchase of any ebook to paying down the US Public Debt.
Contact:
Kimberly Campbell
kimberlycampbell(at)ftlor.com
872 S. Fairmont Loop
Coeur d'Alene, Idaho
Cell: (760) 413-5264
Phone: (208) 292-4232
Fax: (208) 292-4233
Website: http://www.ftlor.org – for ebook and donation to US Unemployment Fund
Website: http://www.ftlor.com – for AVON fundraiser or any other fundraiser
AVON Website: http://www.youravon.com/kcampell9702
###