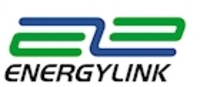 We're delighted to offer customers our new price comparison service. Making sure installation costs are competitive is vital now that the Government have withdrawn their funding and the focus has shifted to reduced payback time through other incentiv
(PRWEB) July 31, 2010
Government grants for electricity generating products such as Solar Photovoltaic (PV) ended in February 2010 when the Low Carbon Buildings Programme closed to new applications. In May 2010, funding was withdrawn for heat generating products such as Solar Thermal (Hot Water). As the up-front cost to consumers is now significantly higher without grants, comparing quotes from several reputable companies ensures that prices are competitive.
The introduction of Feed in Tariffs in April 2010 to pay consumers for all electricity they produce has seen an increase in the adoption of electricity generating products, including Solar PV panels. Feed in Tariffs are payments from energy suppliers for every unit of electricity generated in addition to a further payment for surplus electricity fed back to the grid. The aim of the scheme is to reduce the payback period so that the up-front cost of the system is paid back much more quickly. The less consumers have to pay for their equipment, the quicker the installation costs will be recovered and the sooner they will receive the full benefit of the Feed in Tariff.
In April 2011, Renewable Heat Incentives are due to commence for heat generating products such as Solar Hot Water panels. Heat Incentives are likely to work in a similar way to Feed in Tariffs with payments being made for all units of heat generated. The intention is also to reduce payback time to an acceptable level and so once again, the lower the initial cost of the system the better.
To ensure that installation costs are competitive, EnergyLink have launched EnergyQuotes.co.uk to provide customers with three surveys and quotes from reputable companies in their local area. This avoids rogue traders and can often save up to 75% off the cost of installing Solar PV panels or Solar Hot Water panels. EnergyLink installers are all registered with the necessary Trade Bodies and have sufficient Public Liability insurance. They also have high standards of Quality, Health & Safety and Customer Care.
All EnergyLink Solar PV installers supply and install equipment that will allow customers to benefit from Feed in Tariff payments. Installers can also help customers to set up the tariff with their energy supplier. Similarly, EnergyLink Solar Thermal installers can supply and fit equipment that will enable customers to join the Renewable Heat Incentive scheme.
An EnergyLink spokesperson said "We're delighted to offer customers our new price comparison service. Making sure installation costs are competitive is vital now that the Government have withdrawn their funding and the focus has shifted to reduced payback time through other incentives".
Taking advantage of this service is easy. Simply visit the EnergyQuotes web site, enter your project details to check it is likely to be suitable then provide your contact details. EnergyLink's approved installers will then contact you to arrange your free, no-obligation surveys and quotes. If you decide to go ahead, you could soon be benefiting from your very own source of Renewable Energy with Solar PV panels or Solar Hot Water panels.
# # #