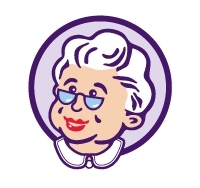 We are pleased to offer the Minnies as a platform to acknowledge these important contributions.
Tucson, AZ (Vocus) July 30, 2010
Radiology portal AuntMinnie.com today announced the launch of the 2010 edition of the Minnies, an annual event recognizing excellence in medical imaging. Radiology professionals can now nominate their colleagues for awards, including a new Minnies category acknowledging volunteerism and philanthropy.
Now in its 11th year, the Minnies event provides a forum for radiology professionals to acknowledge the contributions of their peers to the field of medical imaging. Minnies candidates are nominated by AuntMinnie.com members and are selected by a panel of experts in the field through two rounds of voting.
The 14 Minnies categories range from Most Influential Radiology Researcher to Best New Radiology Device. For the 2010 edition of the awards, AuntMinnie.com has added a new category, Most Effective Radiology Volunteer/Philanthropist, to recognize the important contributions that radiology professionals are making to public service around the world.
"This past year has seen the field of radiology step up to help those in need, from the devastating earthquake in Haiti to efforts to distribute medical imaging technology to remote areas around the globe, where it can play a key role in diagnosing disease at an early stage," said Ashok Shah, general manager of AuntMinnie.com. "We are pleased to offer the Minnies as a platform to acknowledge these important contributions."
Members of AuntMinnie.com are able to make nominations for the Minnies through midnight August 21, 2010. Nominations can be submitted by clicking here or by visiting minnies.auntminnie.com (free member registration is required to participate).
About AuntMinnie.com
AuntMinnie.com is the premier online information, transaction, and education site for all individuals affiliated with the medical imaging market. Rich in timely, original content and customer-centered products and services, AuntMinnie.com is designed to enhance the professional lives of its members through interaction, participation, exchange, and commerce. AuntMinnie.com is owned by IMV, Ltd. Additional information on AuntMinnie.com is available at http://www.auntminnie.com.
###