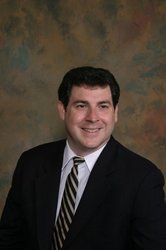 Atlanta, GA (PRWEB) July 31, 2010
BPOILDAMAGECLAIMS.COM posts notices of important filing deadlines for claims related to the BP oilspill. Claims for Emergency Assistance need to be filed by November, 2010. Claims against Transocean need to be filed in the Limitation of Liability Act proceed in Texas within 90 days. BPOILDAMAGECLAIMS.COM has become one of the leading internet providers of information and claims assistance for persons with claims resulting from the BP oil spill. The firm has created a BP claims hotline 888-99-BPOIL to service claimants.
To date, BPOILDAMAGECLAIMS.com has been visited by over 20,000 visitors, and been contacted by coastal property owners, coastal business owners, divers, fishermen, shrimpers, flounder giggers, carpet cleaning businesses, professional offices, tourism service providers, oil drilling service providers, air charter companies, heating and air conditioning companies, oil rig workers, bp shareholders, bp station owners, builders, real estate developers, boat owners, individuals with vacations that were ruined, licensed saltwater fishermen, condominium and beach house owners, retailers, beach umbrella rental businesses, oil spill cleanup wokers, persons with personal injuries resulting from exposure to oil and dispersant mixture, time share owners, waitresses, gasoline retailers, as well as a survivor of the Deepwater Horizon explosion. The website was created to provide timely and updated information to potential claimants and to provide a discussion forum for claimants, as well as other helpful information.
###