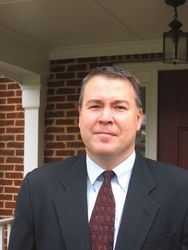 "Cornerstone Real Estate is a true win-win for clients and agents unlike any other traditional brokerage."
Charlottesville, VA (PRWEB) July 31, 2010
Cornerstone Real Estate is a Virginia-based, full-service real estate brokerage firm that has been in business for nearly 2 years. Founded by Tom Seeley in 2008, Cornerstone has quickly become one of the more successful real estate business models in the Mid-Atlantic region. In June, 2010, Tom had to relocate to Florida for personal reasons, so he sold the business to Steve Taylor, an original agent with the firm and most recently the Vice President of Residential Sales.
Cornerstone Real Estate has agents serving buyer and seller clients in Maryland, Virginia, and Washington, DC. Their primary areas of service include the Washington, DC Metro area, Capitol Hill, Dupont Circle, Northern Virginia, Fredericksburg, the Falls Church-Arlington-Annandale-Fairfax-Vienna-Loudon County corridor surrounding Route 66, as well as the entire stretch of Route 29 from Manassas/Gainesville to Charlottesville; They also have a presence in the Shenandoah Valley and operate from north of Harrisonburg all the way to Staunton.
Cornerstone's agent- and client-friendly business model allows agents more control over their marketing dollars and income, enabling agents to be significantly more successful and clients to enjoy significantly more customized attention, in comparison to the traditional real estate brokerage model. "I've enjoyed this business model for nearly 2 years as an agent," said Steve Taylor, "and now I am thrilled to be able to continue to offer the model to new agents going forward. I find that once an agent experiences the Cornerstone model, there's no going back. Cornerstone Real Estate is a true win-win for clients and agents unlike any other traditional brokerage." Steve is now in full recruiting mode, seeking to expand the Cornerstone footprint all over the state of Virginia as well as in established areas of the DC Metro area and Northern Virginia. For a confidential discussion about how Cornerstone can significantly enhance your career as a Realtor, call Steve at 434-249-4972.
"I'm excited to be taking over a successful company, particularly at this time and in these market conditions," Steve reported. "Now, more than ever, it's important for the public to be very careful about who they choose to partner with in pursuit of their real estate goals. Cornerstone is an excellent choice for a lot of people. We offer full service, exceptional results, and an unconditional customer service guarantee."
If you're interested in hearing more about Cornerstone Real Estate, contact Steve at 434-249-4972, email him at Steve(at)CornerRealEstate(dot)com, visit him on the web at http://www.CornerRealEstate.com, or find him on Facebook at http://www.facebook.com/WahooRealEstate. You can also view Cornerstone Real Estate's current listings here: http://wahoorealestate.postlets.com/
# # #