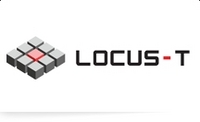 We realized that education is key because the 20% to 30% annual growth in ADEX for Online is mainly contributed by the big players
(PRWEB) July 31, 2010
Locus-T Online, a leading Web Development and Online Marketing company, recently earned the distinction of being the first and only homegrown Google Adwords Certified Partner in Malaysia.
The Google Adwords Certified Partner recognition is part of Google's Adwords Professional program, which certifies companies as being qualified to manage AdWords accounts. To become qualified, a company must have managed a minimum $10,000 ad spend in the last 90 days and have at least one Individually Qualified employee.
In conjunction with its success, Locus-T has launched a new Malaysian SEO website which aims to educate the public about Search Engine Marketing, specifically on the subjects of Search Engine Optimization and Google Adwords advertising.
"We realized that education is key because the 20% to 30% annual growth in ADEX for Online is mainly contributed by the big players. The local SMEs have still not adopted Online Marketing in a big way due to their lack of awareness, despite it being significantly cheaper and having better ROI than traditional marketing", said Joseph Ting, Locus-T's CEO.
Locus-T is currently working closely with the regional Google team based in Singapore, towards becoming an Authorized Adwords Reseller here.
About Locus-T Online Pte Ltd
Locus-T is an ISO 9001:2008 QMS-certified web development company that was established in 1999 and currently has local presence in Malaysia and Singapore. The company has served over 1,000 satisfied clients to date including Chevrolet, Hitachi, SECOM, Zouk and Exim Bank.
Find out more at http://www.locus-t.com
# # #