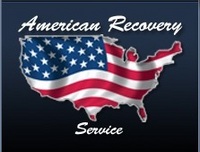 As I visit with existing and new clients to discuss our full suite of services, LPR is generating great interest and our fully integrated solution appeals to them, states Peter Willingham
El Dorado Hills, CA (PRWEB) July 30, 2010
American Recovery Service/Skip Busters (ARS/SB), one of the largest nationwide automotive repossession firms and a clear leader in the delivery of LPR services to lenders, continues to expand its LPR services along with the core business of front-side and skip recoveries. The 4000th automotive asset recovery utilizing LPR technology is a key milestone as ARS/SB paves the way for best-of-breed solutions with emerging technologies. The 4,000 assets represent nearly $40M in wholesale value to the lenders; ARS/SB is averaging over $10k per hour in LPR recoveries.
"Our proprietary LPR Staging Database, the first of its kind in the industry, enables clients to load tens of thousands of accounts for 24x7 real-time management of the live camera hits; it is tremendously successful and exceeding our largest client's expectations on a daily basis", said Peter Willingham, CEO of ARS/SB. "We now have three lines of business that draw our client's interests: Front-side Recovery, Skip Locate/Recovery, and LPR Staging."
ARS/SB has the most advanced business solutions for a comprehensive LPR servicing model that includes highly skilled 24x7 staffing, extensive real-time data integration with DRN's systems, customized account validation processes, and many other proprietary features. Another major component of this success is the 300+ recovery professionals currently utilizing DRN/LPR technology that ARS/SB has contracted and engages with around the clock, it's through their embracing the LPR camera technology and putting cameras on the road that makes all this possible.
LPR, along with real-time data integration with clients utilizing SOA (web services) technology, Google-based agent mapping solutions, client-side Account Approval Queues in Webtracker and other progressive technology projects with national lenders are all components of a multi-year strategic technology plan developed by the ARS/SB IT Enterprise Architecture team.
ARS/SB partnered with Digital Recognition Network (DRN) as a key technology provider and dedicated significant IT resources to develop the most advanced, direct integration model with DRN's systems. "Our programming team and DRN's have worked very closely together and the results prove this was the right partnership", reports Jon Foster, Chief Technology Officer of ARS/SB. "We have a strong background in building and running high performance, scalable and flexible plug-and-play enterprise systems and DRN's technical team worked well with us on implementing some unique solutions."
Twenty-five of ARS/SB's clients, automotive lenders ranging from regional to national, were setup in the LPR database system over the course of 2010 - totaling 100,000+ accounts submitted to DRN. These accounts represent over $1B in wholesale asset value to the lenders; a large percentage of which are hard-to-find, charge-off accounts.
"As I visit with existing and new clients to discuss our full suite of services, LPR is generating great interest and our fully integrated solution appeals to them. The lenders are excited about the new technology and the benefits of having it bundled into a comprehensive locate and recovery service offering", states Peter Willingham.
American Recovery Service/Skip Busters (http://www.PKWillis.com) is the original nationwide repossession and skip tracing firm and the industry leader with its servicing model.
Digital Recognition Network (http://www.digitalrecognition.net) combines proprietary license plate recognition (LPR) technology, a national network of DRNAffiliates™ operating over 1,000 mobile LPR Cameras across the country.
###