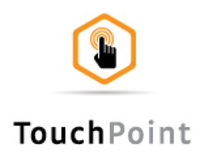 We are excited about this release as it will allow my team to quickly act on every lead and it gives my managers the tools necessary to properly monitor the sales processes. An outstanding upgrade from InTouch. -- Josh Donovan, GM, Kennedy Clubs
Vancouver, BC (PRWEB) August 3, 2010
InTouch Technology Ltd is proud to announce the release of TouchPoint v4, the latest release of InTouch's lead management system.
"We've spent the last 12 months working with our customers to design the industry's leading prospect management system and we are ecstatic about the result. This new version truly drives leads into the club and gives management instant visibility into their true sales activity." --- Scott Johnston, CEO, InTouch Technologies
"We are excited about this release as it will allow my team to quickly act on every lead and it gives my managers the tools necessary to properly monitor the sales processes. An outstanding upgrade from InTouch." --- Josh Donovan, General Manager, Kennedy Club Fitness - Atascadero
About InTouch
TouchPoint enables clients like Gold's Gym and Anytime Fitness to follow-up with their leads more efficiently. With TouchPoint, they sell memberships to 34% of their leads, which are worth at least $100, versus the industry average of 20%. Follow-up failure occurs when a lead is contacted only 3 or 4 times (average club) instead of the 7-11 times most people require before becoming a member.
InTouch's TouchPoint stops follow-up failure by proactively communicating through our web-based Sales Communication CRM to leads via our Smart Scheduler, automated email, and SMS text messages. The effective follow-up continues after the sale as well, increasing member contact and retention. In addition, it gives managers true visibility into their sales process and our easy-to-use system quickly organizes and starts salespeople selling quickly.
To learn more about increasing your club's sales, please visit http://www.intouchtechnology.com or email sales(at)intouchtechnology(dot)com
Contact
Erin Dalzell
VP, Sales - InTouch Technology
edalzell(at)intouchtechnology(dot)com or 360-450-3746
###