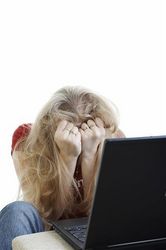 "If government files can be hacked, so can online storage services. CD's are not encrypted nor are most password-protected USB drives, "says consumer reporter Alan Mendelson. "You've got everything secured on The SAFE and in the palm of your hand."
Sherman Oaks, CA (PRWEB) August 4, 2010
Life Link International, LLC, developer of "The SAFE" helps people of any age preserve what's most vital in their lives- personal information. This device is small enough to fit in the palm of a hand, is a grab 'n go emergency essential but even more, provides PC users their best defense against skilled hackers, snoops and internet thieves.
It is not uncommon to hear of breaches in security almost anywhere. According to IdentityTheft.info in the last five years there were approximately 500 million records containing personal identifying information of United States residents stored in government and corporate databases was either lost or stolen. The internet provides anonymity making it easier for cyber crimes to be committed. A computer screen left unattended is a magnet to wondering eyes. Crime is not new. The Pew Reports, internet users' top fears are:
1. Businesses and people you don't know getting personal information about you and your family.
2. Computer hackers getting your credit card numbers online.
So how does the user protect their privacy from falling prey to prying eyes? It begins with The SAFE's proprietary secured data protection system specifically designed and encrypted to ensure user privacy. The SAFE includes anti-intrusion safeguards that will automatically shut down entry after three failed attempts to break the 12- character password created by the user, giving sensitive data added protection. If the device is lost or falls into the wrong hands, data remains inaccessible and safe. Should a computer memory fail or crash, all the information stored on this 2 GB USB pocket safe is still accessible on any PC with a USB port. And since the data cannot be saved to any hard drive, all information remains private.
Unlike other competing flash drives, Life Link International does not keep records of passwords nor is able to retrieve any user information stored on The SAFE. The owner and only the owner will have access to this information. There are no annual fees or special software required, nor memberships to join which often signal cyber crooks' attention to those databases. And most importantly the user's private information cannot be accessed through the internet. There are services that store personal data on servers along with hundreds or even thousands of other users making private information again vulnerable to hackers and thieves. With The SAFE the user is in complete control.
"If government files can be hacked, so can online storage services. CD's are not encrypted nor are most password-protected USB drives," says consumer reporter Alan Mendelson. "You've got everything secured on The SAFE and in the palm of your hand."
The SAFE is also protected by a leather-bound exterior, so users' valuable data will still be guarded should it come under physical duress. Weighing less than an ounce, The SAFE is designed to be easily stored or carried making it the lightest, most secured portable file cabinet ever.
For more information about how to protect what's important to you, please visit: http://www.lifelinksafe.com.
About The SAFE:
The SAFE provides the best of both worlds, the perfect combination of secure electronic storage with the personal, local safeguarding of all personal data. Unlike other products that promise safe protection of valuable records, The SAFE is designed with security measures that circumvent the never-ending threats of online living. The SAFE is completely off-line, so there is no chance of user info being hacked.
###