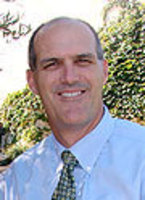 GEM is the newest addition to the respected and nationally-recognized Granite family of companies
Denver, CO (PRWEB) August 3, 2010
Granite Loan Management, LLC (GLM) and Excell Management Group, LLC (Excell) are pleased to announce the formation of Granite Excell Management (GEM) and the appointment of Tom Hallock as its Chief Operational Manager. In recognition of the growing scope and responsibilities in the private, public and commercial construction lending markets, Mr. Hallock will apply his expertise as a member of Excell in coordinating, managing, and overseeing public contracting responsibilities and meeting stringent deliverable standards for GEM.
As Chief Operational Manager, Tom will be responsible for executive management, oversight and direction of GEM operations along with business development and intergration of functions within GLM. Day-to-day operations and development of GEM deliverables will also be handled by Tom and other Excell and GLM management members.
GEM is the newest addition to the respected and nationally-recognized Granite family of companies, which includes GLM, Granite Commercial Management (GCM), and Granite Construction Inspections (GCI). Granite is a turn-key service provider to public and private construction lenders offering industry best practice risk mitigation services nationwide. GCM and GLM offer a full suite of commercial and residential construction risk mitigation services, including construction REO and workout services, property condition assessment reports, contractor review and acceptance, project review and recommendation, fund control and disbursements, property inspections, detailed risk reporting and statutory mechanics' lien law compliance. GCI offers commercial and residential property inspection services through a nationwide network of qualified inspectors. GCI services include construction draw, status/audit, damage assessment, tenant improvement, acquisition and development, MOD drop, clear-lot, title endorsement, easement/ALTA, pre-start analysis, forensic and track/production development.
For more information on GCM's commercial construction lending risk management services, including property condition assessment reports and funds administration, visit http://www.granitecm.com, or call 866.710.4099.
Information about Granite's residential construction lending risk management services, including fund control and risk management, can be found by visiting http://www.graniteloan.com, or by calling 888.456.4888.
To learn more about GCI and its nationwide property inspection services, please visit http://www.gcinspects.com or send an email to sales(at)gcinspects(dot)com. To become a GCI inspector, contact the recruiting department at 866.380.9728.
Additional information on GEM or Excell and portfolio risk and lender management services please visit http://www.granite-excell.com or email excel(at)granite-excell(dot)com. You may contact Tom directly at (805) 358-0885.
Granite distributes the quarterly Construction Lending News, a free E-newsletter on the construction lending industry. To sign up for this complimentary service and periodic construction lending updates, visit http://www.constructionlendingnews.com.
###