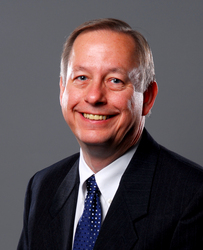 Giehll translates manufacturing and distribution supply chain lessons learned at Toyota, Walmart and Dell to the idea of human capital and informs HR and staffing leaders on how they can lead this new human capital revolution.
Minneapolis (PRWEB) August 3, 2010
Industry expert, Author and CEO of Bond Talent US and Bond eEmpACT Software, Tim Giehll is presenting the concepts in his book, Human Capital Supply Chains in a national speaking tour to HR and staffing organizations and thought leaders.
Giehll coined the term Human Capital Supply Chains to define the business processes, technology and organizations that are responsible for planning, hiring, onboarding and offboarding a company's human capital. Through his speaking engagements, Giehll explains how companies must manage human capital as efficiently and effectively as other parts of their business.
In May 2010, Giehll spoke at Staffing Management Association of Greater Chicago's Annual Staffing Symposium. He also presented to Business Analyst World : Minneapolis and Thought Leader Institute's Corporate Sourcing Leadership Exchange in June, 2010.
Giehll will next speak to the staffing professionals at the American Staffing Association's Staffing World 2010 National Conference in Las Vegas, NV, October 13, 2010. He will also speak at The Conference Board's Human Capital Metrics Conference November 10, 2010 in San Diego, CA.
Giehll translates manufacturing and distribution supply chain lessons learned at Toyota, Walmart and Dell to the idea of human capital and informs HR and staffing leaders on how they can lead this new human capital revolution. His presentation also explains why corporations need to quickly integrate directly with their strategic staffing suppliers while at the same time reducing their joint supply chain costs and improving quality of new hires and contingent workers.
About the Author/Speaker
Tim Giehll has done extensive research in the area of Human Capital Supply Chains and has 30 years of financial, manufacturing, and technology management experience. Currently he is CEO of both Bond Talent US and Bond eEmpACT — divisions of Bond International Software. Giehll has an MBA from the University of St. Thomas and has held leadership positions in companies such as Manpower, Sequent Computer Systems, Control Data Corporation and Supercomputer Systems Inc. He brings this experience as human capital industry veteran, technology visionary and manufacturing expert to his role as co-author of the book Human Capital Supply Chains.
During the 1990s, Giehll developed his understanding of complex software environments as CFO for world-renowned supercomputer designer Steve Chen during their $150-million technology venture with IBM and Sequent Computers. During the 1980s, Tim worked as a manufacturing accounting manager with Control Data and its 45,000 employees. After meeting with productivity visionary Edward Deming in the early 1980s, Tim was instrumental in launching Control Data's world-class manufacturing initiatives, especially just-in-time inventory supply chain processes.
About the Book
Human Capital Supply Chains(Langdon Street Press, ISBN 978-1-934938-77-5, November 2009, $16.95) is available on Amazon.com. The book by Bond Talent US Chief Executive Officer Tim Giehll and The Code Works co-founder and CEO Sara Moss takes the lessons learned from years of developing and tuning manufacturing supply chains and explains how those same lessons and techniques can be applied to talent management, making these systems more cost and time efficient, agile and strategic.
About Bond International Software
London stock market-listed Bond International Software(BDI) is a global provider of recruitment and human capital management (HCM) software and services.
Bond is the largest, and most established, global specialist in staffing software worldwide and is a rapidly growing provider of web-based and multi-lingual e-recruitment and talent acquisition software to the corporate market. Bond also provides established HR and payroll software and outsourcing services directly to both the public and private sectors.
Established in 1973 and listed on the London Stock Exchange since 1997, Bond has over 35 years experience in the development and creation of products and services that have become industry standards. Headquartered in the United Kingdom, the Group also has offices in the United States, Australia, Canada, South Africa, Japan and Hong Kong - with a global team of nearly 500 employees, 3500 customers and over 100,000 users.
Bond's customers include some of the largest recruitment agencies in the world, some of the best known corporations and a large number of private and public sector organizations, including: Adecco, Hays, Michael Page, Manpower, Kelly, Tesco, Select, HBOS, The Co-operative Group, Lego World, Ascot Racecourses and EasyJet.
Bond International Software – Bond Talent US
http://www.bondinternationalsoftware.com / http://www.bondtalent-us.com
2051 Killebrew Drive, Ste 520, Bloomington, MN 55425 USA
Tel: 800-456-5660
Trade organizations, research analysts, consulting firms, corporations or staffing firms that would like to have Tim Giehll present to their C-level Executives about these revolutionary human capital concepts, contact Gina Nacey at gina(at)adventurecreative(dot)com (320) 761-2888. You can learn more at the Human Capital Supply Chain website or by viewing the Human Capital Supply Chain book trailer.
# # #