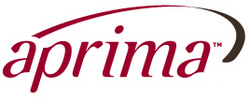 Aprima continued to achieve remarkable gains within the market during the first quarter
DALLAS, TX (Vocus) August 2, 2010
Aprima Medical Software, a leading developer of electronic health record (EHR), practice management (PM) and revenue cycle management (RCM) solutions for medical practices, today announced strong first quarter results for the quarter ended June 30, 2010, driven by significant practice wins.
Aprima's strength among physician specialists was demonstrated by securing practices in more than a dozen specialties, including urgent care, gastroenterology, pulmonology, women's health, pediatrics, podiatry, cardiovascular and interventional vascular practices.
"Aprima continued to achieve remarkable gains within the market during the first quarter," said Michael Nissenbaum, CEO and President of Aprima. "Continuing our success from a strong fourth quarter in our last fiscal year, Aprima experienced record growth this quarter, securing numerous practices in various specialties and locations."
Additional 2010 first quarter deals representing strategic geographic or specialty growth for Aprima include: North Florida Medical Group in Tallahassee, FL; Hypertension Nephrology Associates, PC in Livonia, MI; Baum & Palumbo, MD, PA in Boca Raton, FL; Nephrology & Hypertension Associates in Columbia, MO; and N'R Peace in New Orleans, LA.
"After investigating a list of five or six vendors, Aprima stood out based on feedback we received from its current customers located across the country," said Nita Brooks, Practice Manager, Nephrology & Hypertension Associates in Columbia, MO. "The primary feedback we continued to hear focused on Aprima's outstanding customer support and long-term commitment to its customers. We know we can rely on them to be with us every step of the way."
Aprima's success in the first quarter was also punctuated by the Certification Commission for Health Information Technology (CCHIT®) which inspected Aprima 2011 and recognized it as a pre-market CCHIT Certified® 2011 Ambulatory EHR additionally certified for Child Health EHR technology. Aprima 2011's readiness assessment results for meeting Meaningful Use criteria are available at http://www.cchit.org/products/ifrstage1/arraeligibleprovider/2123.
Aprima serves thousands of physicians throughout the United States. Aprima's template-free, content rich EHR software enables providers to follow their own protocols. Its adaptive learning feature speeds adoption and deployment, a critical capability as medical practices seek to meet "Meaningful Use" standards for government stimulus fund reimbursements. Furthermore, as a single EHR + PM application built on a single database, Aprima affords users with the fastest access to clinical and financial data. The AprimaRCM solution addresses practices' needs for seasoned financial expertise by delivering insight that helps practices collect every dollar they earn. Aprima's licensing plans make sense for everyone from a solo rural practitioner to a multi-specialty urban group.
CCHIT® and CCHIT Certified® are registered marks of the Certification Commission for Health Information Technology.
About Aprima Medical Software, Inc.
Aprima Medical Software, Inc. develops innovative electronic health record, practice management and revenue cycle management solutions for medical practices. Reach Aprima at 866-960-6890, salesinfo(at)aprima(dot)com or aprima.com.
Company Contact:
Randy Schiff
Aprima Medical Software, Inc.
214-466-8113
rschiff(at)aprima(dot)com
Media Contact:
Emma Douglas
KNB Communications
203-604-6903
edouglas(at)knbpr(dot)com
###