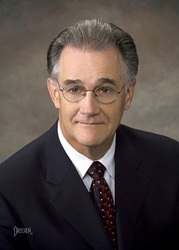 Through their growth, they will contribute to the diversification of the economy of Northwest Indiana and provide well-paying professional careers
Glenwood, IL (Vocus) August 2, 2010
Morrison Container Handling Solutions, a leading manufacturer of feed and timing screws as well as change parts for the packaging industry, announces that President Nick Wilson has been named to the advisory council of the Purdue Technology Center of Northwest Indiana, in Crown Pointe, Indiana. As a member of the Purdue Technology Center advisory council, Nick Wilson joins a select team of 10 new members and 13 other business and education professionals in providing perspective and guidance to the Purdue Technology Center. Nick Wilson will work with their client companies and serve as a resource to the center's management.
"I am very pleased and excited to serve the Purdue Technology Center's advisory council promoting our regional economy's success. Today's entrepreneurs are tomorrow's leaders. I look forward to working with my fellow council members to provide benefits, solutions, and guidance that will help these companies address the key issues and opportunities that will make them thrive in the long run and drive the prosperity of our region," said Nick Wilson.
"The Purdue Technology Center of Northwest Indiana was created to assist its client businesses in establishing themselves in our region," said Howard Cohen, chancellor of Purdue University Calumet and chairman of the advisory council. "Through their growth, they will contribute to the diversification of the economy of Northwest Indiana and provide well-paying professional careers," he said.
The Purdue Technology Center of Northwest Indiana opened as Purdue's first satellite technology center in January 2005 and currently serves 11 technology based tenants, four non-technology tenants and six affiliate client companies. Employment within the center currently numbers approximately 60, including researchers with advanced degrees, recent college graduates and interns.
Morrison Container Handling Solutions is a leading manufacturer of timing screws and quick-change parts that lead to greater packaging line efficiencies for the most complex operations, and speed up changeover time for different container bottle shapes and sizes. Morrison custom designs drive units for new applications and to replace existing ones.
With more than 39 years of unmatched experience designing and engineering container handling systems, Morrison offers customers the best in problem solving, reliable products technical expertise and customer service.
Morrison – Delivering Container Handling Solutions since 1971.
###