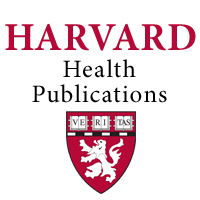 Boston, MA (Vocus) August 3, 2010
Excess fat isn't good for your health no matter where it is. But saddlebags and ballooning bellies aren't equivalent. When it comes to body fat, location counts. Fat lying deep inside the abdomen, called visceral fat, is more perilous than the subcutaneous (meaning "beneath the skin") fat you can pinch with your fingers, reports the August 2010 issue of Harvard Women's Health Watch.
Fat cells aren't just inert storage depots. They are biologically active cells that act like miniature endocrine organs, making and secreting hormones and other molecules that affect other tissues. Visceral fat cells are particularly dynamic. Their activity has been implicated in a number of chronic conditions, including cardiovascular disease, dementia, and breast and colorectal cancers.
The good news is that visceral fat responds more efficiently to diet and exercise than fat on the hips and thighs, notes Harvard Women's Health Watch. Here are some approaches that may help to minimize belly fat:
Keep moving. Exercise can help reduce the size of your waist. Even if you don't lose weight, you lose visceral fat and gain muscle mass. Engage in at least 30 minutes of moderate-intensity activity most days. Both aerobic activity and strength training can help trim visceral fat or prevent its growth.
Eat right. Choose a balanced diet that helps you achieve and maintain a healthy weight. Include plenty of calcium—new research suggests that the more calcium a woman consumes, the less visceral fat she gains.
Get your sleep. A five-year study found that adults under age 40 who slept five hours or less a night accumulated significantly more visceral fat. But too much sleep isn't good, either—young adults who slept more than eight hours also added visceral fat.
Read the full-length article: "Taking aim at belly fat"
Also in this issue:

Living wills and health care proxies
Reducing falls in multifocal lens wearers
More happiness, less worry after age 50
Who should get shingles vaccine
Harvard Women's Health Watch is available from Harvard Health Publications (http://www.health.harvard.edu), the publishing division of Harvard Medical School, for $28 per year. Subscribe at http://www.health.harvard.edu/women or by calling 877-649-9457 (toll-free).
Media: Contact Raquel Schott at Raquel_Schott(at)hms(dot)harvard(dot)edu for a complimentary copy of the newsletter, or to receive our press releases directly.
May be used in whole or part with attribution. Media inquiries welcome.
###