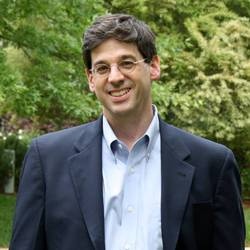 This move promises to transform the way we do science.
La Jolla, CA (Vocus) August 4, 2010
Robert Wechsler-Reya, Ph.D., has been appointed professor and director of the Tumor Development Program at Sanford-Burnham Medical Research Institute (Sanford-Burnham), in the Institute's NCI-designated Cancer Center. Dr. Wechsler-Reya will receive a $5.9 million Leadership Award from the California Institute for Regenerative Medicine (CIRM) to support his research at Sanford-Burnham. He is the first researcher to receive a CIRM Leadership Award.
"I am excited to be joining Sanford-Burnham, and to have the opportunity to lead the program in Tumor Development," said Dr. Wechsler-Reya. "The strength of the scientific community there, particularly in cancer biology, stem cell biology and neurobiology, is unparalleled. This move promises to transform the way we do science, and I am grateful to Sanford-Burnham and CIRM for making it possible."
Dr. Wechsler-Reya investigates the signals that control how stem cells and progenitor cells grow in the developing brain and how these signals go awry in brain tumors. His laboratory has identified cancer stem cells in animal models of medulloblastoma, an aggressive childhood brain tumor. Dr. Wechsler-Reya hopes to use this knowledge, and the world-class drug discovery facilities at Sanford-Burnham's Conrad Prebys Center for Chemical Genomics, to develop new therapies for medulloblastoma and other cancers.
"Medulloblastoma and astrocytoma are the most common brain tumors in children," said Dr. Wechsler-Reya. "By examining the role stem cells play in the development of these tumors, we will deepen our understanding of how brain tumors form and can develop novel approaches to treating them."
In addition to his work at the Cancer Center, Dr. Wechsler-Reya will also play an important role in the Sanford Consortium for Regenerative Medicine, a collaboration between Sanford-Burnham, UC San Diego, the Salk Institute and The Scripps Research Institute.
Prior to joining Sanford-Burnham, Dr. Wechsler-Reya was an associate professor in the Departments of Pharmacology & Cancer Biology and Neurobiology at Duke University Medical Center. Dr. Wechsler-Reya earned his Ph.D. in Immunology at the University of Pennsylvania. He conducted his postdoctoral research at the Wistar Institute and at Stanford University, where he demonstrated that a protein called Sonic hedgehog (SHH) triggers division of neuronal precursor cells, explaining why mutations in the SHH pathway can lead to cancer.
"Dr. Wechsler-Reya is an outstanding investigator who has made great contributions to our understanding of disease," said Kristiina Vuori, M.D., Ph.D., Sanford-Burnham President and Pauline and Stanley Foster Presidential Chair. "He will be an enormous asset for our Cancer Center, as well as the Sanford Consortium for Regenerative Medicine."
The CIRM Leadership Awards aid in recruiting early to mid-career stem cell scientists to California institutions by permitting the recipients to pursue high-risk, high payoff, innovative studies that could not be adequately supported by other sources.
"Sanford-Burnham's recruitment of Robert Wechsler-Reya brings another outstanding national leader in developmental neurobiology and cancer research to California and will accelerate the Proposition 71 mission to develop stem cell therapies," said Robert Klein, Chairman of CIRM's Governing Board. "The promise of collaborative research among San Diego's leading research institutions and the new research facility for the Sanford Consortium for Regenerative Medicine, slated for opening in 2011, proved to be significant contributing factors in the recruitment of this national stem cell research leader."
About Sanford-Burnham Medical Research Institute
Sanford-Burnham Medical Research Institute is dedicated to discovering the fundamental molecular causes of disease and devising the innovative therapies of tomorrow. Sanford-Burnham, with operations in California and Florida, is one of the fastest-growing research institutes in the country. The Institute ranks among the top independent research institutions nationally for NIH grant funding and among the top organizations worldwide for its research impact. From 1999 – 2009, Sanford-Burnham ranked #1 worldwide among all types of organizations in the fields of biology and biochemistry for the impact of its research publications, defined by citations per publication, according to the Institute for Scientific Information. According to government statistics, Sanford-Burnham ranks #2 nationally among all organizations in capital efficiency of generating patents, defined by the number of patents issued per grant dollars awarded.
Sanford-Burnham utilizes a unique, collaborative approach to medical research and has established major research programs in cancer, neurodegeneration, diabetes, and infectious, inflammatory, and childhood diseases. The Institute is especially known for its world-class capabilities in stem cell research and drug discovery technologies. Sanford-Burnham is a nonprofit public benefit corporation. For more information, please visit http://www.sanfordburnham.org.
About CIRM
CIRM was established in November 2004 with the passage of Proposition 71, the California Stem Cell Research and Cures Act. The statewide ballot measure, which provided $3 billion in funding for stem cell research at California universities and research institutions, was overwhelmingly approved by voters, and called for the establishment of an entity to make grants and provide loans for stem cell research, research facilities, and other vital research opportunities. To date, the CIRM governing board has approved 364 research, training and facility grants totaling more than $1 billion, making CIRM the largest source of funding for human embryonic stem cell research in the world. Estimates suggest that these grants already awarded will generate tens of thousands of job-years of employment in the state.
###