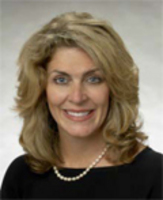 As we continue to explore the needs of learners and the demands of our emerging future, we can learn much about the essence of learning from Ward's insights on resiliency, critical thinking and creativity
Cincinnati, OH (Vocus) August 4, 2010
KnowledgeWorks is partnering with A Small Group: Restoring & Reconciling Cincinnati to sponsor a community conversation that will explore questions of how to redesign the classroom experience to engender self-awareness, greater creativity and a capacity for citizenship from 6 p.m. to 7:30 p.m., Tuesday at Cincinnati's Starfire Council.
Leading the discussion will be Ward Mailliard, a teacher and program leader at Mount Madonna School in California, and with the Dalai Lama Foundation's Project Happiness.
KnowledgeWorks' operating division, Organized Learning and Innovation (OLI), which creates learning experiences, partnerships, and initiatives that help organizations think, learn, and work in new ways to create systemic transformation, will join the discussion, titled "Re-humanizing Education."
Jillian Darwish, vice president of OLI, said it is important for the greater Cincinnati community to be able to participate in discussions around education that challenge boundaries and conventional ways of thinking.
"As we continue to explore the needs of learners and the demands of our emerging future, we can learn much about the essence of learning from Ward's insights on resiliency, critical thinking and creativity," Darwish said.
A Small Group co-founder and best-selling author Peter Block said, "Ward is on the leading edge of authentic classroom innovation and reform, especially for the difficult transition years of high school. What is unique is the way he is changing the learning contract with students and breaking new ground in affective education. He will be sharing the rubric he has developed for the learning journey that all of our children are navigating."
Starfire Council is located at 5030 Oaklawn Drive in Cincinnati. Because seating is limited, organizers recommend that attendees register for the event by clicking on this link.
A Small Group, based in Cincinnati, creates conversations among diverse groups to help affect change though civic engagement.
KnowledgeWorks is bringing the future of learning to America's high schools and creating widespread, lasting change in the communities and states we serve. Our portfolio of high school approaches includes New Tech Network high schools, Edworks high school redesign, Science, Technology, Engineering and Math (STEM) and Early College High Schools.
###