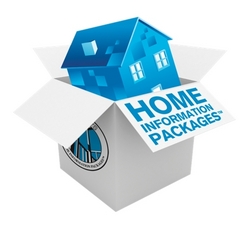 a web based platform for homeowners to help them manage and protect their investment
Vancouver, BC (PRWEB) August 11, 2010
Bosa Properties' iconic high-rise Jameson House will transform more than just downtown Vancouver's skyline through their new customer service tool provided by technology firm CONASYS Consumer Assurance Systems Inc. Aware of the growing sophistication of their customers, Bosa Properties looked for a web-based, customer delivery solution that enhanced the quality of information provided to their customers.
The system developed by CONASYS enhances the accessibility of information on the home and further streamlines the quality of customer service enjoyed by home owners. Previously, customer service manuals and warranty documentation has been provided to new home owners in a paper-binder format. Although valuable, home buyers have increasingly become more technology savvy and thus desire the high-availability of web-based information.
"Bosa Properties has always strived to be on the leading edge of technology adoption in our development projects," says Daryl Simpson, VP of Sales & Marketing for Bosa Properties. "So introducing a web based platform for homeowners to help them manage and protect their investment was really the logical next step in our evolution."
As James Christensen, CEO of CONASYS supports, "We have seen a growing movement within the residential construction industry to leverage technology to enhance competitive edge. The solution we are delivering to the owners at Jameson House responds to this trend and supports Bosa Properties leadership position for customer service and information disclosure."
The residents at Jameson House will be able to access details about their home from operation manuals to information on trades 24-7 using the customized Conasys customer service gateway platform over the internet. Following a unique home ID and password, the system includes a proactive Maintenance Advisor to help owners and the strata corporation plan maintenance activities which help sustain the long-term value of their home investment.
About Bosa Properties
Rooted in a rich family history, the Bosa family has been constructing homes for Canadians for nearly 50 years. Established in the 1960s, Bosa Properties (http://www.bosaproperties.com) is one of Canada's only wholly integrated development firms that designs, constructs, and stands behind each home they build. With thousands of homes designed and delivered, and having created some of the nation's finest communities and urban villages, Bosa Properties is one of Canada's most respected development and construction firms.
About CONASYS
CONASYS Customer Assurance Systems Inc. (http://www.conasysinc.com, Twitter: @CONASYS) is an information management company which provides web-based tools that assist companies and consumers with warranty and after sales service. The company has over 300 builder clients across Canada and has over 20,000 new homes coming on-line. It is a private company based in North Vancouver, BC.
For more information contact: James Christensen, CONASYS CEO
Toll Free: 1 877 744 7547
# # #