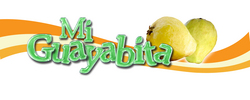 Since it was permitted to import it from Mexico, the market has been opening up, and my goal is to have it in major markets this year
Los Angeles, CA (PRWEB) August 13, 2010
Mi Guayabita, a Long Beach, Ca.-based business, will for the first time exhibit guava made candy and fresh guava fruit at Expo Comida Latina in Los Angeles, Ca., this weekend.
Guava fruit, commonly known as guayaba in Spanish, is a very popular fruit for the Hispanic and Asian community and it has been gaining popularity among the Anglo community.
Studies have shown that guava fruit contains a high percentage of vitamin C, an effective tool in fighting flu and influenza, specially for children and seniors.
Guava fruit has not had a strong presence in the U.S. market until recently, says Santiago Hernandez, owner of Mi Guayabita.
"Since it was permitted to import it from Mexico, the market has been opening up, and my goal is to have it in major markets this year," Hernandez continues.
Mi Guayabita specializes in guava made candy and specially fresh guava from Aguascalientes, located in central Mexico.
If you would like more information about this article or to schedule an interview with Santiago Hernandez, please call (562) 673-5699 or e-mail Santiago(at)miguayabita(dot)com.
# # #