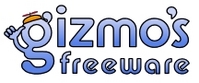 (PRWEB) August 18, 2010
When PC Magazine published on August 16 its 2010 list of the 100 Best Websites one of the pleasant surprises was the inclusion of a community website staffed entirely by volunteers. The website Gizmo's Freeware is a freeware review site that utilizes a team of 90 volunteers to scrutinize freeware programs and make recommendations to users.
With the web today's dominated by commercialism the Gizmo's Freeware site is notable for its complete lack of advertising. Instead it survives on user donations and selling caps and t-shirts. "We are not beholden to anyone" said Ian Richards, the site coordinator. "That means we can give straight advice and honest recommendations on the best freeware to use."
Richard's non commercial approach seems to be striking the right note with consumers. Since it moved to its current community format in May 2008 the site has experienced a 100% annual growth rates. "We are currently serving nearly two million visitors a month" said Richard, "Which is pretty impressive given that we rely totally on word of mouth for our traffic. It's all about trust. Currently our site is the most bookmarked site for 'freeware' on the web. I guess that says it all."
The site runs a tight operation. There are no paid staff, no offices, permanent equipment and no overheads. "Everyone is a volunteer here including me" said Richards, "Receiving this award makes me feel so proud of our team and what they achieved with scant resources. It's a wonderful example of the power of community. "
The "Gizmo" in the site names refers to Richards' childhood nickname. "I've always been interested in technology" he said "So my friends named me "Gizmo." I guess it just stuck."
About Gizmo's Freeware
Gizmo's Freeware is a non-commercial, community-based website that reviews and recommends the best freeware programs in dozens of different software categories. The current site was founded in May 2008 and has no full-time employees but is staffed by a team of over 90 volunteers who give their time to support the cause of free software. With nearly two million visitors per month it is one of the most popular freeware review sites on the web.
###