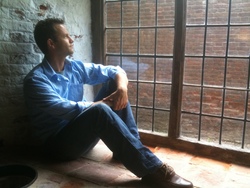 This is one of the most important journeys of my life. America is worth fighting for, and so are our families.
Burbank, CA (PRWEB) August 20, 2010
Kirk Cameron Productions and Pyro Pictures Corporation began principle photography on May 23 for the feature film Monumental, a documentary that seeks to unearth America's true "National Treasure," the key to its exceptional role in world history. The independent film, to be completed in 4Q 2010, will be shot on location in Los Angeles, Scotland, England, Holland, Boston, Plymouth and the District of Columbia. Principal photography will wrap in September 2010.
Kirk Cameron, the television and film actor noted for his work in the 2008 inspirational hit Fireproof as well as memorable roles on ABC's Growing Pains and in the Left Behind movies, recently said of his new project,
"This year, I'm turning 40. Amazing. It seems like yesterday my pouffy mullet and parachute pants were all the rage and Prince had a #1 hit on the radio. Now I'm married to the most beautiful woman, raising six children and living the American dream. But each day as I look around, I'm left with a sinking feeling that America is losing her way. Big time. My thoughts go straight to my children. I want them to have a bright and wonderful future, but what will life will be like for them when I'm gone? The soul of our country is sick, and history shows me we are headed for disaster if we don't change course now.
Here's my hunch: Could it be that we have simply forgotten what made us such a great nation in the first place? So many people are waiting around for our leaders to come up with a grand plan to save our nation. But is that really how America got started? What if things actually work the other way around? What if real change doesn't start at the top but at the bottom? What if the best place to begin transforming our country is not the Oval Office but the dinner table?
Monumental is my journey to find answers to these questions. I'm retracing the footsteps of our Founders from England to America in the hope of rediscovering our true 'national treasure' so that we can use it to restore our country."
Producer/Director Duane Barnhart's company Pyro Pictures Corporation is heading up production of Monumental. Barnhart says of the film,
"I am very excited about this project. From my perspective, this is a character-driven story interwoven throughout the historical events that shaped our great country. When I got the call to produce it, Kirk had already been researching for 3 years with Dr. Marshall Foster of World History Institute. I'm looking forward to capturing footage of Kirk walking in the footsteps of the Founding Fathers throughout America and in Europe."
When asked how Cameron and Dr. Foster began to work together, Foster said, "After studying the Pilgrims, Kirk wanted to take his family on a tour of Plymouth, MA. I have given tours there every year for the past 35 years. When I took Kirk, he said at first he was angry that he didn't learn this stuff in school. But his anger soon turned to excitement, and he asked me to meet him regularly to discuss world history. That was almost three years ago."
Together, Foster, Cameron and Barnhart have teamed up with Kevin Miller, who has written several documentaries, including 2008's Expelled: No Intelligence Allowed starring Ben Stein.
"I've always been fascinated with the story of how America was founded. So when I was offered the opportunity to help craft this film, I couldn't wait to dive into the research. Even though we're still early in the process, what I've discovered so far has completely revolutionized my perspective on America, on government and on my role as a citizen. In Canada where I live, the tendency is often to see the worst in America. My goal with this film is to reverse that perception by helping people understand that the universal values and principles upon which America was founded can lead to liberty not only in the United States but everywhere in the world."
When asked why he decided to make the film, Cameron said, "This is one of the most important journeys of my life. America is worth fighting for, and so are our families. We can still be a "city upon a hill." But we need to work together. With God's help, we can turn this thing around. Someone once said, "Footprints in history are not made sitting down." I couldn't agree more. So, I'm asking every American to stand with me in this monumental moment to rediscover America's true national treasure. Our children and our children's children will thank us for it."
NEWS SOURCE: Pyro Pictures Corporation - http://www.pyropictures.com
###