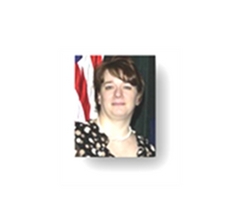 ... updating the resume is a great start, but there's more to consider.
Dayton/Springfield, OH (PRWEB) August 19, 2010
Another year has passed, bringing with it months filled with new job responsibilities, achievements, continued education, and other mentionables worthy of including in a resume. This year, more than any other, keeping that dreaded resume up to date is critical because a jobseeker never knows when a prime opportunity will land in his/her lap.
Teena Rose with Resume to Referral stresses that the resume is a great start, but there's more to consider. Teena advises, "Update your resume, sure, but don't overlook your LinkedIn and VisualCV accounts as well. Not surprisingly, an increased number of hiring managers and recruiters are scouring online business and networking portals in search of new information about job candidates. Jobseekers can't afford to update one piece of job-search collateral, and leave others to age."
Only disconnected jobseekers would be unaware that today's job-search landscape is different … much different. For example, simple adjustments are no longer advisable since jobseekers need to leverage more advanced strategies when it comes to their resumes. These strategies can include using a branding statement and taglines to help hiring managers skim content for key points. Teena advises that to get the most benefit from updating a resume [and other forums where resume data is present], adhere to the following:
1. Rewrite the content to integrate more relevant keywords, consistent with the positions being targeted if possible. Think beyond hiring managers and recruiters, and remember that electronic eyes (computers) are screening resumes as well.
2. Include a summary statement that can be reworked to double as a short bio or "snapshot." This technique saves time spent on writing, yet also puts a common theme across all content.
3. Maintain a crude file filled with post-its, or a sophisticated online journal. Either way, find a way to track all those important career happenings, so updating that resume is more chewable and less chock-able. Relying on one's memory can be a big mistake, especially when there is a growing list of facts to track and recall.
For jobseekers needing extensive help writing an interview-producing resume, Teena suggests contacting a credentialed and skilled resume writer for assistance.
ABOUT RESUME TO REFERRAL/TEENA ROSE
Teena Rose is a certified and published resume writer, personal branding expert, interview trainer, and job-search strategist with Resume to Referral. To download a free 19-page preview of Teena's new book, "Designing a Cover Letter to 'Wow' Hiring Personnel" (contains sneak peek to 5 cover letter examples), visit the cover letter book's page – click here now.
Company URL: Executive Resume Writer, Resume to Referral
CONTACT:
Teena Rose
Resume to Referral
Springfield, OH 45506
(937) 325-2149 / admin (at) resumetoreferral.com
http://www.resumebycprw.com
###