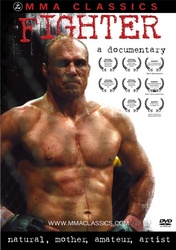 MMAClassic's, 'Couture Collection' puts you behind the scenes with the UFC's most popular fighter
Venice, CA (PRWEB) August 23, 2010
MMAClassics, your source for exclusive and rare MMA content is pleased to announce the launch its new website http://www.CoutureDVDs.com. Dedicated to the many fans of America's Ultimate Athlete, MMAClassics proudly presents the 'Couture Collection', a DVD set that includes five of its top selling MMA titles. All DVD titles exclusively feature MMA legend, Randy 'The Natural' Couture, co-star of last weekend's top grossing Hollywood action film 'The Expendables' with Sylvester Stallone.
For the MMA newbie to the most rabid Randy supporter, the 'Couture Collection' will take you deep into the world of the America's favorite martial artist. With over six intense hours of vintage MMA footage, featuring classic fights, an award winning documentary, technical combat instruction and a historical submission wrestling match this DVD set is a must have for any true MMA fan!
The 'Couture Collection' includes the following MMA DVD titles:
'FIGHTER, a documentary'
'Who's Still Standing"
'X-Training with Randy Couture' Vol 1
'X-Training with Randy Couture' Vol 2
'X-Mission' Couture vs Jacare
Go inside the locker room with amazing up close and personal behind the scenes access to Randy along with a plethora of MMA superstars. From hard hitting training sessions to back stage antics these DVD's make you feel as if you a part of the UFC legends fight entourage.
To check out all of the 'Couture Collection' DVD trailers please go to http://www.CoutureDVDs.com.
Also included with your purchase of the 'Couture Collection' is a 'FIGHTER' movie poster from the films' theatrical premiere at World Famous Mann's Chinese Theater in Hollywood, CA.
Available exclusively from MMAClassics at http://www.CoutureDVDs.com
###