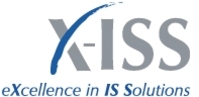 Houston (Vocus) August 24, 2010
A shortage in the supply of qualified system administrators experienced in installing and managing high performance computing (HPC) cluster computing systems has set the stage for growth in outsourced system management professional services with X-ISS and its ManagedHPC program. ManagedHPC is the X-ISS outsourced HPC system management service that allows customers to focus on their core engineering or research, while providing the peace-of-mind that their HPC resources are being taken care of.
According to research and analyst firms that cover the HPC market, a clear gap exists in the workforce of the skills necessary to install, manage and maintain a heterogeneous cluster computing system. Through its ManagedHPC service program, X-ISS combines the experience of a seasoned support staff with its internally developed ManagedHPC Toolkit to install, and remotely manage and monitor complex HPC cluster computing systems.
ANALYST QUOTE
"The major architectural trends in high performance computing -- from single-system-image servers to distributed clusters, and from single-core to multi-core processors -- have combined to make effective system administration a much different, much more complicated challenge than it used to be. To achieve optimal performance and utilization can require significant expertise in a wide array of middleware options. This has led to a shortage of qualified system administration talent for HPC markets."

Addison Snell, CEO of Intersect360 Research, a market intelligence and consulting firm focused on the HPC industry
CUSTOMER QUOTE
"As a part of this significant investment into the Engineering Department at the University of Wisconsin, we were able to procure a 142-node cluster computer from Dell and funding for a cluster system administrator. After an extensive search for this position, we only received a small handful of candidates, of which only a few were qualified. We didn't have the timeframe to hire and train the right person for the job, which is where X-ISS and its ManagedHPC program came into play. X-ISS has been able to handle getting the system up and running, software installations, and proactively handle technical issues so we could focus on working with the Engineering staff on specific code needs and department usage of this shared resource. It has allowed us to focus our attention where it was most needed."
-David Crass, University of Wisconsin Director of Research Computing
X-ISS (eXcellence in IS Solutions) is a leading information services solutions provider focused on supporting high performance computing (HPC) and enterprise infrastructure customers. In addition to ManagedHPC, X-ISS has also developed a Web-based monitoring and analytics software package called DecisionHPC to help customers maximize productivity, align HPC resources with organizational goals and assist with future computing resource needs.
ManagedHPC services include:

Turnkey outsource system management service
On-site installation & setup
Secure remote system monitoring, management & support
Seasoned X-ISS Team w/ more than 500 HPC installations
Proactive management & reporting process
Uses DecisionHPC to help guide growth
ABOUT X-ISS
X-ISS (pronounced "X-I-S-S") is a business-driven information services solutions provider specializing in both the High Performance Computing and Infrastructure (non-HPC) markets. X-ISS believes information technology (IT) is a key competitive advantage in the marketplace today.
Since 1993, X-ISS has helped organizations develop and deliver realistic and clear IT plans directly aligned with achieving corporate goals. X-ISS has built loyal and long-standing customer relationships through its deep IT expertise, professional service delivery, and responsive, business-driven management. The company's unique methodology focuses on accelerating key business drivers through Responsiveness, Expertise, and Professionalism.
# # #