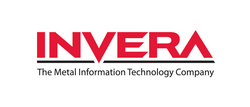 Houston, TX (Vocus) August 25, 2010
Invera, the makers of STRATIX metal software, and SigmaTEK Systems, makers of SigmaNEST, announce STRATIX/SigmaNEST, a transaction management product that enables STRATIX inventory and orders to be dynamically downloaded to SigmaNEST, and the final optimized nest to be uploaded back into STRATIX without any manual intervention. This new product significantly improves overall company productivity and provides better nesting options.
STRATIX/SigmaNEST Benefits
For Plate Service Centers that perform plate cutting, plate burning, water-jet cutting, and laser cutting, the introduction of STRATIX/SigmaNEST improves profitability in the following areas:
1. Real-time availability of inventory and remnants to sales
2. Reduction in material costs
3. Improvement in planning staff productivity
4. Improved order profitability
5. Improved customer service
Integration
STRATIX/SigmaNEST eliminates the need to manually load inventory and sales orders into SigmaNEST and automatically forwards inventory allocation after nesting from SigmaNEST to STRATIX. Through the use of bi-directional product code mapping and the real-time transfer of order and inventory transactions between STRATIX and SigmaNEST, the STRATIX/SigmaNEST product maintains live-update inventory and remnant synchronization.
This real-time "communication" offers users the security that customers' orders are processed correctly and promptly to ensure accurate order processing.
Inventory Control
Remnants with diagrams and plate detail are stored in STRATIX for availability to all users within an organization. Inventory transactions for product items that meet "inventory extraction rules" are exported to SigmaNEST with each transaction when the information is updated in STRATIX in real-time. When required, inventory for an entire warehouse can be updated on-demand.
Order Entry
STRATIX and SigmaNEST communicate similarly in order fulfillment cases as well as cases relating to inventory control. The integration offered by STRATIX/SigmaNEST enables automatic work order item creation in SigmaNEST once a STRATIX order item is entered. When STRATIX orders are changed or deleted, the updated information is automatically sent to SigmaNEST through STRATIX/SigmaNEST for real time synchronization.
Production planners use SigmaNEST to optimize usage of material and processing motion for efficient cutting. When the nesting process is completed, the nest information is transmitted to STRATIX so that STRATIX jobs can be automatically created. STRATIX jobs can then be scheduled and recorded in STRATIX.
After the jobs are completed, STRATIX will automatically inform SigmaNEST of accurate inventory usage and remnant information, so that the SigmaNEST inventory remains accurate, and the related work-orders are completed properly.
Integration Technology
To provide customers with a secure, real-time interface between STRATIX and SigmaNEST, STRATIX/SigmaNEST utilizes XML formats and reliable messaging methodologies to ensure successful data exchanges.
About Invera
Invera has been the leading provider of steel and metal service center software (ERP) and Internet metal systems for over 30 years. Their metal industry software products are used by more than 13,000 users at over 600 sites in the United States, Europe, Mexico, Canada and the Far East.
About SigmaTEK Systems
SigmaTEK Systems, LLC was founded in 1992 and has since provided nesting software solutions to enhance efficiency and profitability for sheet metal and heavy plate manufacturers. Through automatic CAD/CAM nesting and NC optimization, SigmaNEST software programs profile cutting machines quickly, conveniently and effectively. SigmaTEK is headquartered in Ohio, USA and has an extensive global support network, with branches in Europe, Asia, India, Australia and South America.
For more information, please contact:
Invera at 514-925-8558 or email Info(at)invera(dot)com web: http://www.invera.com
SigmaTEK at 513-674-0005 or email sales(at)sigmanest(dot)com web: http://www.sigmanest.com
###