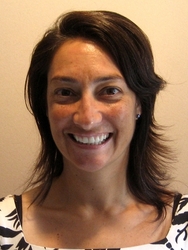 One is example is how brands are evolving their CRM efforts. Numerous brands are turning to Facebook and Twitter to engage their most loyal customers with retention and reward programs.
New York, NY (PRWEB) August 26, 2010
Razorfish, one of the world's largest digital agencies, named Andrea Harrison National Social Influence Marketing Lead. In her role, Harrison works with other Razorfish social practitioners to help chief marketing executives embed social across all consumer touchpoints, from customer acquisition to retention efforts.
"It's time for CMOs to claim ownership of social media," Harrison said. "Successful social media implementations can't take place in isolation, but must be optimized throughout all the marketing activities a brand uses to build great customer experiences."
She added, "Much of the conversation around social today focuses on reaching out to influencers through word of mouth marketing. But true Social Influence Marketing means becoming your own biggest influencer by maximizing the social value of your brand's owned marketing and PR activities."
For instance, a company should leverage social media properties like Facebook and Twitter to connect with consumers but should also integrate the social media sites with its own branded content. charity: water, a nonprofit organization that provides access to clean and safe drinking water for people in developing nations, successfully uses Facebook to attract donors. Its Facebook page also links to the charity: water website so that visitors can get more in-depth information about the organization and donate to its causes.
Bob Lord, Razorfish CEO, said, "A brand's social media strategy must go beyond building a Facebook page or monitoring online conversations, and actively engage with consumers across multiple platforms. Andrea delivers both the passion and expertise needed in Social Influence Marketing to help our clients apply this thinking to improve their businesses."
Harrison asserted Social Influence Marketing can be effectively utilized to achieve numerous business goals such as managing a customer loyalty program. "Any objective a brand can accomplish through traditional approaches can also be achieved through Social Influence Marketing," she said. "One is example is how brands are evolving their CRM efforts. Numerous brands are turning to Facebook and Twitter to engage their most loyal customers with retention and reward programs."
Harrison will remain a daily counselor to key clients and will continue to represent Razorfish as a thought leader in the industry. A frequent presenter at industry conferences, Harrison has spoken at ad:tech Chicago, OMMA Global, Internet Week NY, Min Online's Digital Summit and the annual Razorfish Client Summit. She can be found on Twitter at http://twitter.com/190east.
Prior to this role, Harrison was vice president of strategy at Razorfish, and has worked on several agency clients including Kraft, Ford, Condé Nast, Dow Jones, Gilt Groupe and Ralph Lauren. She also directed e-commerce strategy and conducted research into consumer buying behavior for several client projects.
About Razorfish
Razorfish creates experiences that build businesses. As one of the largest interactive marketing and technology companies in the world, Razorfish helps its clients build better brands by delivering business results through customer experiences. Razorfish combines the best thought leadership of the consulting world with the leading capabilities of the marketing services industry to support our clients' business needs, such as launching new products, repositioning a brand or participating in the social world. With a demonstrated commitment to innovation, Razorfish continues to cultivate our expertise in Social Influence Marketing, emerging media, creative design, analytics, technology and user experience. Razorfish has offices in markets across the United States, and in Australia, Brazil, China, France, Germany, Japan, Spain, Singapore and the United Kingdom. Clients include Carnival Cruise Lines, MillerCoors, Levi Strauss & Co., McDonald's and Starwood Hotels. With sister agencies Starcom MediaVest, ZenithOptimedia, Denuo and Digitas, Razorfish is part of Publicis Groupe's (Euronext Paris: FR0000130577) VivaKi, a global digital knowledge and resource center. Visit http://www.razorfish.com for more information. Follow Razorfish on Twitter at @razorfish.
###