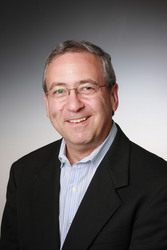 Life is a test. It's a test of perseverance, a test of faith, and a test of will. I've decided to pass the test.
Charlotte, NC (Vocus) August 30, 2010
Author and motivational speaker Richard London recently introduced the second edition of his personal empowerment book, 'A Handbook for Life'. Some of the updated features from the first version, released in January of this year, include a revamped jacket with modifications to some of the chapters and exercises. The new edition is for sale at Barnes and Noble and most major booksellers. The title also represents the name of his seminar series, which continues this fall.
Through a series of seminars, London communicates the key components of his book while delivering his message: "Life is a test. It's a test of perseverance, a test of faith, and a test of will. I've decided to pass the test." In his seminars, London gives his audience a glimpse of how he has overcome his own hurdles. A six-year prostate cancer survivor who was diagnosed with Parkinson's disease in 2005, London speaks from experience.
His ongoing battle with Parkinson's disease only spurs his desire to motivate others. Advice on overcoming obstacles and personal goal-setting are just two subjects London covers in his easy-to-follow book, based on his proven principles. When speaking to groups, London also stresses his personal focus on positive thinking and staying active. Though relatively new to the national speaker circuit, he has already been contracted for numerous engagements.
London continues to share the fundamentals of his book with a variety of audiences. On October 17, he will keynote the Southeastern Parkinson's Disease Conference (http://www.gaparkinsons.org) in Atlanta, Georgia, and on October 23, he will conduct his own 'A Handbook for Life' seminar in Charlotte, North Carolina. He will also be a keynote speaker January 9, 2011 in Charlotte for the Society of Women Engineers. The seminar will be a half-day seminar. For more details on the release of his book and upcoming seminars see his website at http://www.AHandbookForLife.com.
About Richard London: London has built several computer companies and is an active real estate investor. He has earned his third degree black belt and his commercial pilot's license. He has also received numerous awards for his efforts as a volunteer search and rescue pilot for the Civil Air Patrol (USAF Auxiliary), where he holds the rank of Major. He resides in Charlotte, North Carolina with his wife and two children.
Media and potential sponsors contact: Chuck Robbins, President Aro Solutions, at the contact information included.
###