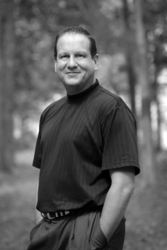 It is an exciting addition to our room scheduling software
Charlotte, NC (Vocus) August 31, 2010
Cool Solutions Group and Tim Cool, Chief Solutions Officer of Cool Solutions Group, announced the development of a new service, COOL SPACE, for their popular http://www.ministrEspace.com room scheduling software. COOL SPACE coordinates HVAC activation to room schedules.
Given the current economic climate, more and more churches are seeking ways to reduce operational costs. In addition, they are faced with the need to protect the environment and our natural resource by consuming less and being better stewards. COOL SPACE will allow churches to interface ministrEspace with their HVAC system to engage the system based on the schedule of events and not merely on human interaction.
To that end, Cool Solutions Group is developing a web-based solution available to ministries to reduce time and energy cost. Through the collaborative efforts of J.S. Walker Company, Matthews, NC and Active Logix, a Tridium/Niagara AX development firm, Cool Solutions Group will release COOL SPACE. The new system will provide the following features:
1. Web based integration
2. Tridium/Niagara AX platform
3. BACnet Communication capability
4. Integration with new or existing Building Automation Systems (BAS)
5. Integration with "network" based thermostats for those that do not have a (BAS)
6. HVAC system control from a single data entry point within ministrEspace Room Scheduling
7. Affordable pricing structure with a projected short term payback of initial investment
COOL SPACE will be released to the market by the start of Q4 2010. Contact Cool Solutions Group for more details.
"It is an exciting addition to our room scheduling software" said Cool." We are looking forward to saving churches more time and money," he continued.
Cools Solutions Group is based in Charlotte, North Carolina. Visit them online at http://www.coolsolutionsgroup.com (see below) where you can find their popular blog and information about all of the Cool companies and products and services.
Tim Cool will be presenting live as a workshop leader at the annual Worship Facilities Expo in Atlanta, November 3, 2010. Cool blogs regularly about facilities management. See the blog at the Cool Solutions Group web site.
###