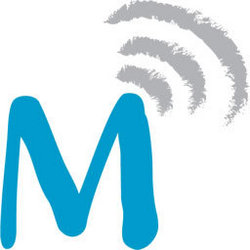 Movicha is a Secure & Encrypted Peer-to-Peer FREE Mobile Video Calling Service
Richardson, Texas (PRWEB) August 30, 2010
Movicha, a leader in mobile real-time 2-way Video Calling on all major Smartphones, announces the milestone of crossing over 100,000 users on its platform.
Movicha is revolutionizing the two-way live video calling industry by offering the first "Over the Top Application" (OTA) application on multiple platforms to enable seamless presence on any device over any network (WiFi/3G/4G). Movicha offers its secure and encrypted Peer-to-Peer SIP technology for consumers and offers the following features:
Feature Offered:

Presence, Contact Management, Instant Messaging
Picture-in-Picture option, Pause & Resume of live video transmission
Toggle between front & rear cameras on the device during a video call
Real-Time Audio and Video Calling on Smartphones & PC/Mac
Up to 4-party Real-time Video Conference on PC/Mac
End-to-End encrypted
Device Platform Supported:

Android - 1.5, 1.6, 2.0, 2.1, EVO 4G
iPhone – 3G, 3GS, 4G
iPad
Symbian – 5th Edition
Windows Mobile – 5.0, 6.1. 6.5
PC, MAC
Movicha app for BlackBerry would be available in September 2010.
The application empowers users to video chat between any Smartphones like Android to iPhone or to Windows Mobile etc. Also users can video chat between Smartphones and Laptops on any network.
Movicha Mobile Video Calling app is currently available for FREE on all the platforms.
About Movicha, Inc.
Movicha (http://www.movicha.com) is the leader in Mobile Video Chatting application allowing people to have visual communication using any device, any network, any time, any where.
Contact:
Mrinal Rao
info(at)movicha(dot)com
# # #