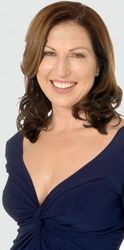 We are already nearly fully booked for September with this new technology, which is unusual as September tends to be a busy, back to routine month for most people.
(PRWeb UK) August 28, 2010
The new skin tightening and wrinkle reduction system by Pellevé will effectively treat troublesome skin lines and wrinkles. Typically, patients will require one or two treatments spread two to four weeks apart. Results will appear very shortly after the first treatment and will continue to improve over the next six months or so as the improving effect on collagen gathers momentum.
Pellevé wrinkle reduction system works by using powerful radiowaves to gently heat and cause contraction of the collagen beneath the surface and visible skin, leaving the overlying skin untouched.
Unlike other skin tightening systems which can be intensely uncomfortable and messy with prolonged periods of "downtime", Pellevé is a gentle skin tightening system which causes minimal heating of the skin with the patient firmly in control.
Lee Garrett, Specialist Nurse Practitioner at Freedomhealth commented "Pellevé represents a simple, painless and non-invasive treatment option for people with troublesome age and sun related lines and skin damage. It can be used easily and swiftly in the face area, around the eyes, over the neck and also over the front of the chest, the "decolletage". For many women, the wrinkly chest or decolletage is very troublesome"
Lee went on to say "We have been surprised by the popularity of this brand-new technology. We are already nearly fully booked for September which is an unusual scenario as typically this tends to be a busy, back to routine month for most people".
Part of the reason for the popularity of the Pellevé wrinkle reduction system is that it can be used on most skin types, including tanned and dark skin. Unlike laser technology skin pigment does not affect the safety or result obtained.
Pellevé skin tightening system can be combined with other proven technologies and products such as the Obagi range of skin products, medical microdermabrasion, botulinum toxin and chemical resurfacers such as the Obagi Blue Peel. More aggressive combination treatments incorporating Pellevé and Sciton Broad Band Light treatments result in very substantial repair and rejuvenation of age, sun and smoking related skin damage.
Freedomhealth is a UK Care Quality Commission regulated and approved clinic and conforms to the standards set by the Independent Health Advisory Service. All patients will be seen by a medical professional and will never receive a "free consultation" with a sales professional. All advice is tailored wholly to the needs of the particular patient and for some patients Pellevé will not be a suitable option.
###