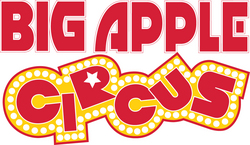 "The Big Apple Circus is YOUR circus, Big Apple is back in town!"
New York, NY (PRWEB) August 31, 2010
All–New Show! 33rd Season!
BIG APPLE CIRCUS
PRESENTS
DANCE ON!
A SHOW THAT CELEBRATES ALL OF US!
The spectacular Big Apple Circus leaps into its 33rd Season with a thrilling All-New Show, Dance On! The World's Greatest Circus artists swing into action in the spotlight under our intimate Big Top, where no seat is more than 50 feet from the ring! Invited to the dance: an awesome troupe of monocyclists and lasso twirlers from China! A mind–bending group of Mongolian contortionists! A kinetic collection of Kenyan athletes who shimmy up a pole as though gravity were a joke! A herd of hoofers — twelve miniature horses in an equine chorus line! And an Ethiopian juggler with a lively up–tempo act that's hard to beat! Your Host is our charming and charismatic Ringmaster Kevin Venardos, aided with antic abandon by star clowns Rob Torres and of course, our leggy, lovable laugh–riot Grandma! With live music by the Big Apple Circus Band, there'll be cavorting in the aisles — and even the audience will be dancing in their seats!
"The Big Apple Circus is YOUR circus, Big Apple is back in town!"
Show Information
Performers from around the globe gather at the Big Apple Circus under the artistic direction of Guillaume Dufresnoy for this 2010–2011 season's show:
*From China, the Hebei Wuqiao Acrobatic Troupe — the highly skilled and superbly talented troupe perform a powerful lasso act and an acrobatic ensemble on monocycles!
*From America, the talented, irrepressible, delightful comic Mark Gindick takes a witty turn under the Big Top as the Man Who Dances!
*From Ethiopia, Girma Tshehai — a charming performer who excites with an act of juggling and percussion combined!
*From America, the beautiful Jenny Vidbel fills the ring with a playful chorus line of 12 white mini-horses!
*From Africa, the African Acrobats/ Acrobats Internationale pump up the fun with a high-energy dance and pole act with feats of incredible strength and agility preformed to the contagious rhythms of world beat music!
*From Russia, lovely and graceful Regina Dobrovitskaya embarks on a romantic trip to the heavens on her cloud swing!
*From America, Rob Torres — the sweet and playful "International Man of Mirth" pokes fun and laughter throughout the Big Top!
*From Mongolia, X Bud Roses Troupe — these five mysterious young ladies dazzle and amaze with a contortion act of strength and flexibility that will leave the audience spellbound!
*From America, versatile and charming ringmaster Kevin Venardos returns for an encore performance!
*From Bulgaria, Big Apple Circus company member Andrey Mantchev gives a phenomenal hand–balancing performance!
*From America, Barry Lubin, a.k.a. Grandma, presents a lively and lovable grand lady of belly laughs!
A dream-team of some of the best creative minds in showbiz comes to the Big Apple Circus this year with a show that will get the toes tapping and fingers snapping. Broadway sensation and singer/actor extraordinaire Eric Michael Gillett takes the reins as stage director. Award winning choreographer Peter Pucci spices things up with some fancy footwork. Tony®–winner Ann Hould-Ward joins the Big Apple Circus for her first time with an alluring ensemble of costumes. Tony®–winning scenic designer Todd Rosenthal returns to create a dazzling new set. Rob Slowik returns as musical director with the brilliant Big Apple Circus Band performing new compositions by five composer/arrangers, including Dan Furman, who wrote the show's theme "Dance of Life," and Emmy® award–winner Paul Rolnick. Sound designer JP Perreaux handles resonance with elegance and lighting designer Brian Nason brightens the tent with flashes of life and energy. And, as always, creative consultant Barry Lubin adds his cosmic comic expertise.
Tour & Ticket Information
Dance On! kicks off with a performance at 7 pm on Thursday, September 23rd in Manville, New Jersey, running through Monday, October 11th (Columbus Day). The next stop for the Big Apple Circus tour is its annual season at New York City's Lincoln Center, from Thursday, October 21st through Sunday, January 9th, 2011. Further dates and venues for the tour will be announced at a later date. Tickets for Dance On! are available by calling (888) 541-3750 or at http://www.bigapplecircus.org. For groups of 15 people or more, for inquiries about wheelchair–accessible seating or for any additional information please call the Ticket Info Line at (800) 922-3772. The Big Top is air conditioned in warm weather and heated during cold months, for all–season comfort.
This fall, be sure to watch CIRCUS, the multi-part documentary premiering November 3rd, 9–11 PM ET on PBS stations. It's an intimate six–hour behind–the–scenes look at the lives of Big Apple Circus artists and staff during the 2008-09 season, produced by the award–winning documentary team Show of Force.
Big Apple Circus
For 33 years the Big Apple Circus, New York's original one-ring circus, has been delighting audiences of all ages under its Big Top by presenting the finest in live family entertainment featuring world-class circus artistry. Experience the instant connection between audience and artist as your family sits less than 50 feet from the ring. The Big Apple Circus is a not-for-profit performing arts and outreach institution committed to invigorating the communities we serve with the joy and wonder of classical circus. Tax-deductible contributions made by corporations, foundations and individuals enable the Big Apple Circus to bring its special magic to diverse audiences through its outreach programs — Clown Care[SM], Vaudeville Caravan[SM], Circus After School[SM], Circus For All!® and Circus of the Senses® — as well as its critically acclaimed performances.
Image Downloads
Photo Editors: Please go to http://www.bigapplecircus.org/pressonly and enter the password "ringmaster" — you will see thumbnails with captions and photo credits — click on a thumbnail and the full image will download for you to save to your computer. Please be sure to use the photos from the DANCE ON! photo section and not the archived photos from past seasons.
For Membership, Private Performances and more information please visit our website at
http://www.bigapplecircus.org
###