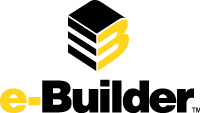 We are proud to support the Metropolitan Council by providing the construction management platform to accomplish their goals
Fort Lauderdale, FL (PRWEB) August 31, 2010
e-Builder, the leading provider of integrated capital program and project management software, announced today that Metropolitan Council, a regional government agency for the seven-county Twin Cities area, has selected e-Builder Enterprise as its construction management software to enable a structured, transparent, and methodical approach to execute various processes and cost controls for its $957 million Central Corridor Light Rail Transit (CCLRT) project. The Met Council team in the Central Corridor Project Office (CCPO) is leveraging e-Builder's integrated Processes (workflow), Cost, Documents, Dashboards and Reports Modules.
e-Builder is helping the CCPO streamline the way it manages construction management processes to enable efficiency improvements, visibility across key performance indicators, and increased accountability. Some of the processes being implemented include: Change Order Requests, Design Queries, Inspection Requests, Inspector's Observations, tracking Issues, Meeting Minutes, Payment Applications, Requests for Information, Non Conformance Reports, and Submittals.
On previous projects, the CCPO team relied on e-mail, spreadsheets, and Access databases to organize and exchange project information. This made it difficult to standardize work processes and take advantage of industry best practices. "There tended to be an evolution of processes as we went through different projects. A single system allows for standardization of these processes," says Metropolitan Council's Luke Van Santen. Previously, much of the work processes were handled via e-mail. There was the risk that action items would go unanswered for days.
In addition to streamlining processes, e-Builder will provide for a centralized repository of documents and project information for construction staff located in field offices along the corridor. Data was previously organized across multiple databases, each with differing folder structures and templates. e-Builder provides one repository of information that can be accessed from any location with Internet access, and simplifies how project staff access accurate, up-to-date project information via dashboards and responds to questions and issues in a timely manner. Centralized access is also enabling the team to have transparency and visibility into actions items requiring a response.
e-Builder is also providing reporting capabilities to quickly identify potential performance issues for the Project Management Team through configurable reports, ensuring that corrective actions are taken to keep projects on track.
"At a time when public construction projects are under scrutiny by all stakeholders, The Metropolitan Council is demonstrating true leadership and vision by proactively implementing a system that establishes control and accountability regarding all aspects of its CCLRT Project," Said Jonathan N. Antevy, e-Builder CEO. "We are proud to support the Metropolitan Council by providing the construction management platform to accomplish their goals."
About Metropolitan Council
Metropolitan Council is the regional government agency that serves the Twin Cities seven county- metropolitan area and provides essential services to the region. It operates the region's largest bus system, provides affordable housing, collects and treats wastewater, and provides a framework for decisions and implementation for regional systems, including aviation, transportation, parks and open space, and water quality and management. The Council is working on the CCLRT project, which will provide transit service along an 11-mile corridor between St. Paul and Minneapolis. To learn more about Metropolitan Council or the CCLRT project, visit http://www.metrocouncil.org and http://www.centralcorridor.org.
About e-Builder
e-Builder is the leading provider of fully integrated capital program and project management software for top facility owners and the companies that act on their behalf. The company's flagship product, e-Builder Enterprise, improves capital project execution, resulting in increased productivity and quality, reduced cost, and faster project delivery. Since 1995, e-Builder's technology leadership and construction industry focus has provided thousands of global companies, government agencies, and healthcare and educational institutions managing billions of dollars in capital programs with solutions to improve the plan, build, and operate lifecycle. The company is privately held and headquartered in Fort Lauderdale, Florida. For more information, visit http://www.e-Builder.net.
###