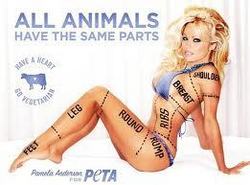 Terrasphere will be able to deliver a safe, trusted, guaranteed food supply of fruits and vegetables 365 days of the year anywhere in the world...says Nick Brusatore- Inventor
East Quogue, NY (PRWEB) August 31, 2010
Pamela Anderson, the former Baywatch beauty and playboy playmate that has captivated the imagination of the world has joined forces with an unlikely new hero of the Green Party (http://www.gp.org/index.php), retired hockey star and enforcer, Georges Laraque. Pamela the 5"7 105 lb blonde bombshell has been hard at work at being a vegetarian for over two decades, plus being a big PETA (http://www.peta.org/) supporter as well as the celebrity spokes model for the American Liver Foundation (http://www.liverfoundation.org/). Pamela has excelled at doing good while the 6'4 265lb Geroge Laraque has been beating the stuffing out of other hockey players in the NHL. So, what do Pamela Anderson and Georges Laraque have in common?
The answer … Haiti and a pioneering new technology company in the Vertical Farming world called Terrasphere Systems, LLC (http://www.terraspheresystems.com/) which has emerged as a rally point for both Pamela and Georges.
The below was taken from Pamela Anderson's Facebook page.
http://www.facebook.com/notes/pamela-anderson/haiti/423321828498
The Terrasphere technology has the ability to change the worlds Agri food production methods and will lead the way by example for many other green sustainable technology's to join in its quest in creating the possibility of real change for the planet, Terrasphere with out a doubt is the truest form of self sustaining economic development that the world has to offer and will be able to deliver a safe, trusted, guaranteed food supply of fruits and vegetables 12 months of the year anywhere in the world with zero water waste,,, Nick Brusatore Inventor and Co Founder says he expects many other great successful technology's driven by great inventors to come forth and stand with Pamela, Georges and Himself to help make major change for humanity.
See what Pam and Georges are so excited about in action:
Video Link: http://www.youtube.com/watch?v=WBBaO3jL0gc
The below was taken from Georges Laraque's website: http://www.georgeslaraque.com/default.asp?mn=1.39.129
Vertical farming essentially means that fresh fruit and vegetables are grown in compact, indoor facilities. Plant trays are stacked upwards, and then placed next to a light source to grow without the use of pesticides. The amazing thing about all this is that because of TerraSphere's indoor environment, food can be produced anywhere in the world, in any climate, 365 days a year. I'm telling you, this technology offers so many advantages. For instance, it can also produce crops 10 times faster than other agriculture methods like farming and greenhouses and grow fruit and vegetables that last longer. The natural resources we need to grow food need to be conserved and TerraSphere does that too - land and water use is greatly reduced and power use is cut by 50 percent. The facilities can be built wherever the people need them, making it much less expensive – inner cities, the African desert and places like Haiti (which is where I come in).
Another major supporter of TerraSphere Systems and this new food growing technology is Atlas Vertical Farming, (http://www.atlasverticalfarming.com) which intends to invest $30 million dollars to support this venture.
Media Contact: Nick Brusatore (778)-869-1678
Investor Contact:
Email: info(at)atlasverticalfarming(dot)com
###