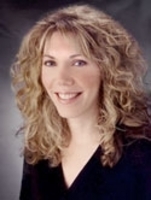 It's important for a career woman to secure and safeguard her financial condition as well as to put herself in the best position possible to be awarded custody of her children."
Chicago, IL (PRWEB) September 30, 2010
A Chicago divorce lawyer for 20 years, Karen Pinkert-Lieb, a senior partner with the nation's largest family law firm of Schiller DuCanto & Fleck, is highly experienced in advising clients of strategies that generate the best possible outcomes for families in transition, but some of her best advice to high achieving women can be found in an article "Divorce Among Professional Women" that was recently published in The Legal Balance.
The custody and financial issues confronting a professional woman are unique and complex, explains Pinkert-Lieb. "It's important for a career woman to secure and safeguard her financial condition as well as to put herself in the best position possible to be awarded custody of her children," she writes. A matrimonial lawyer with experience representing professional women can achieve this objective.
Pinkert-Lieb speaks from experience. Her courtroom skills and ability to resolve difficult issues have brought her extensive recognition. She was chosen as one of the top 50 women lawyers in Illinois, considering all fields of law, by both Leading Lawyers Network and Illinois Super Lawyers. She is one of only 25 Illinois matrimonial lawyers listed in The Best Lawyers in America. In addition, Pinkert-Lieb has received an AV designation by Martindale-Hubbell for having the highest possible ratings in both legal ability and ethical standards.
Her most important piece of advice to any professional woman is to ask for a pre and/or post nuptial agreement. While this is always a sensitive discussion, it can in fact make a marital relationship stronger, observes Pinkert-Lieb. "I have seen firsthand the benefits of this tool," she adds. "When terms of an agreement are made in a non-emotional state it provides clear direction for the financial aspect of their relationship. It allows both partners to focus on what is most important and that is the marital relationship itself."
The advice should be taken seriously, especially considering that professional women are three times as likely to get divorced than their stay-at-home counterparts, according to a study by Washington & Lee University School of Law Professor Robin Fretwell Wilson.
Not only are professional women more likely to get divorced, Pinkert-Lieb writes, but the number of women paying alimony has almost doubled since the late 1990's. "It's important to know when to cut your losses and how to plan your exit strategy in the event the marriage is failing," she adds.
The article also provides tips on how to protect non-marital assets and how and when to cut your losses. To read the article click here.
Schiller DuCanto & Fleck LLP works with clients using a team approach to achieve the best possible results for those going through divorce and family transitions. The firm is the largest family law practice in the U.S and provides the most comprehensive legal resources available in this sensitive yet complex area of practice. Schiller DuCanto & Fleck LLP has offices in Chicago, Lake Forest and Wheaton, Illinois. Further information on the firm can be found at http://www.sdflaw.com.
###