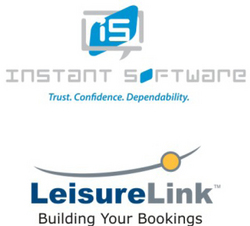 "We have many PMS partners with direct connections, but our relationship with Instant Software is clearly the most effective," said Erik Hovanec, President and CEO of LeisureLink.
Basalt, CO (PRWEB) September 9, 2010
Instant Software, Inc., the leading provider of business management, Vacation Rental software and online solutions in the Vacation Rental industry, and LeisureLink, Inc., the leading distribution and revenue management platform for specialty lodging suppliers, today jointly announced the renewal of their strategic partnership.
Instant Software and LeisureLink first established their partnership in 2007, and since that time have brought global online distribution to hundreds of Vacation Rental management companies. The partners have worked to bring Vacation Rental lodging to mainstream consumer channels, dramatically increasing the visibility of the industry in online commerce.
"Our partnership with LeisureLink, using our ISILink platform, has driven millions of dollars of additional revenues for our clients in the past year," said Dave Hopcroft, Chairman and CEO of Instant Software. "LeisureLink's merchandising expertise ensures that our clients are not only in key online channels, but that they produce substantial revenues. They are one of our most productive distribution partners."
"We have many PMS partners with direct connections, but our relationship with Instant Software is clearly the most effective," said Erik Hovanec, President and CEO of LeisureLink. "Instant Software's leadership position in the Vacation Rental industry is well deserved. It's ISILink service is highly scalable, extremely reliable and intuitive to use, all of which makes it simple for ISI clients to connect to our distribution platform."
LeisureLink provides specialty lodging suppliers with everything they need to compete effectively online with major brands. The company delivers the market data, technology, and merchandising expertise needed to succeed. "Vacation Rental companies are engaged in a competitive battle with well-funded, technologically sophisticated player such as the major hotel chains. LeisureLink brings them the tools they need to succeed," said Hovanec.
About LeisureLink(TM)
LeisureLink powers global distribution and demand for the specialty lodging industry.
LeisureLink Major Market Access™ enables property management companies to market and distribute their vacation lodging products across thousands of travel Web sites, travel agents and other distribution channels. Over 1500 vacation rentals properties, timeshare resorts, condohotels and boutique resorts throughout North America and Europe build their bookings through LeisureLink.
For more information visit http://www.LeisureLink.com and to view properties go to http://www.ABetterStay.com.
For more information please contact:
Steve Reich
Senior Vice President, Sales
LeisureLink Inc.
(626) 696-4530
About Instant Software
Instant Software, Inc. (ISI) is the world's leading provider of technology solutions for the Vacation Rental Management industry. Instant Software's complete end-to-end solutions include: First Resort Software™, Property Plus™,Entech™,V12.NET™, Rezolution™, and ISILink™, the most powerful web distribution system in the industry. ISI has installed software at more than 2200 property management companies and vacation rental resorts throughout North and Central America and the Caribbean. ISI was the first in the vacation rental industry to bring real-time online booking; serves more than 250,000 vacation rental properties; and services more vacation rental management companies than any other in the U.S.
Contact:
Amy Regnier, Director of Field Marketing
Instant Software, Inc.
(866) 746-6347 x1009
###