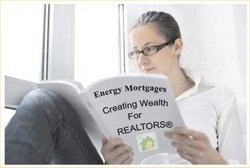 "Retrofitting existing homes also has the potential to cut home energy bills by $21 billion annually." Shaun Donovan, Secretary of HUD on the national "Recovery through Retrofit" residential program
Independence, MO (PRWEB) September 13, 2010
The latest video releases from EnergyARM.com and the RetrofitExchange.com are filling a void in the energy retrofit industry; how to get started. Contractors from the construction industry want to get back to work, residential remodelers want more qualified leads, energy auditors and home energy raters want to easily & automatically connect with the energy improvement specialty companies and the list goes on. How can we possibly make this happen? We think the answer is automating the entire residential energy improvement process.
Literally ten years in development, the Retrofit Exchange has automated the entire residential energy improvement process by focusing on making an electronic online marketplace that connects all the various trades and professionals involved in retrofits.
However, connecting all the players involved in residential energy improvements is not the only benefit. The Retrofit Exchange basically 'translates' the interactions of the various energy improvement trades into the 'shop talk' that they use everyday. For example: An energy auditor might specify that the walls of a particular home need to have insulation added. The Retrofit Exchange translates this into, "Add an "R" of 13 of loose-fill cellulose insulation to 1450 square feet of area on the south-facing wall." Providing specific information to the various energy improvement trades makes it possible for them to produce much more accurate bids. Accurate bids make obtaining financing much easier. This is especially true in regards to Energy Improvement Mortgages or EIMs.
The online tool that translates the energy auditor information into biddable 'scopes of work' is EnergyARM.com - Energy Automated Retrofit Management. Energy audits are electronically uploaded into a secure server database that instantly can request bids from contractors who provide services to the area where the residential building is located. In other words: Actual bids can start coming in as soon as an energy audit is completed. This makes it possible to quickly provide a realistic cost estimate for the specific energy upgrades needed on a particular home. Otherwise, an energy auditor will likely have to 'guesstimate' how much certain energy improvements might cost and can sometimes be quite inaccurate.
The only real way to learn about all the features and benefits of using the Retrofit Exchange and EnergyARM is to give them a free trial. Whether you are an energy auditor, home energy rater, energy improvement contractor, lender, REALTOR or other residential professional (or want to be...), we invite you to view our latest videos to find out more. There are two videos: Video 1 & Video 2.
For more information please visit: AccurateRaterNetwork.com and ConnectCollege.com
###