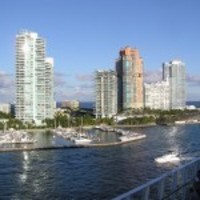 Travel Website gets results by using modern marketing solutions to connect with today's travelers." says Alexander Shakhin, Founder of SmartVacationIdeas.com.Our goal is to offer a new way to find the best travel deals or to plan a vacation
West Bloomfield, MI (PRWEB) September 7, 2010
SmartVacationIdeas.com announces the re-launch of its enhanced travel website, with a wide variety of choices for all-inclusive travel packages and vacation deals. With all major travel companies in one place travelers have more choices to get latest deals, discounts, last minute deals and save money at the same time.SmartVacationIdeas.com helps to develop the perfect trip itinerary based on daily updated information.
To keep up with customer demands SmartVacationIdeas.com has redesigned website. New website delivers a more robust experience focusing on the needs of travelers. SmartVacationIdeas.com offers cruises, car rentals at affordable prices. Travelers are able to find a special deal for international trip all year round. The website features travel companies like Expedia, Hotwire, Priceline, Orbitz, Kayak, Priceline, Hotwire, CheapTickets, Lastminute.com and many more.
Buying flight tickets, booking hotels, sightseeing tours, city tours has never been easier. SmartVacationIdeas.com provides many choices of unique and exotic destinations. The travelers can search information about travel destinations, vacation packages, cruises and more. To make travel planning easy, website is organized by categories, travel companies, promotions, cities and countries. The new online source now offers travel checklist with helpful recommendations for travelers.
"Travel Website gets results by using modern marketing solutions to connect with today's travelers." says Alexander Shakhin, Founder of SmartVacationIdeas.com. Our goal is to offer a new way to find the best travel deals or to plan a vacation".
Dedicated to help customers to find the best possible travel deal or promotion. At SmartVacationIdeas.com travelers can always find a special deal that will allow them to save on family trips and vacations. Shopping at SmartVcationIdeas.com helps travelers get the most for their money. Customers can get access to art, architecture, historical places, National Parks, as well as high quality hotel rooms.
SmartVacationIdeas.com mission is to offer a place where a customer can save time and money on all parts of a trip by continually expanding its offerings, adding new features to satisfy traveler's needs.
SmartVacationIdeas.com provides sources for obtaining travel passport and visa. Travelers can buy affordable travel insurance, maps and guides. Travel luggage and accessories, are also available for people who like to travel.
SmartVacationlIdeas.com is online travel company allows travelers to research, plan and book a wide range of travel products. Offering wide selection of vacation packages, low cost airfares and hotels. Travelers are able to find a special deals for trips from featured companies such as Expedia, Hotwire, Priceline, Orbitz, Kayak, Priceline, Hotwire, CheapTickets, Lastminute and more. SmartVacationIdeas.com is a wholly owned subsidiary of Progressive Solutions LLC. For more information, visit SmartVacationIdeas.com
###