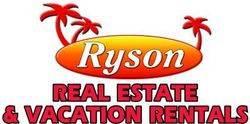 Galveston is a full resort destination with a thriving downtown shopping district, cruise terminal, and great entertainment options. We have 3 theatres, great dining, and 2 theme parks including Moody Gardens. There are hundreds of historic homes and buildings, many of which you can tour
Galveston, TX (PRWEB) September 9, 2010
Winter Texans have many places to consider when looking for a place to stay this winter. You can stay in the hill country or on the gulf coast; In Austin or Corpus. However, does Galveston come up on the radar? Galveston has so much to offer that a few months in the winter may not be enough time to experience the diversity.
Jason Keeling with Ryson Real Estate and Vacation Rentals says, "Galveston is a full resort destination with a thriving downtown shopping district, cruise terminal, and great entertainment options. We have 3 theatres, great dining, and 2 theme parks including Moody Gardens. There are hundreds of historic homes and buildings, many of which you can tour". Of course, Galveston would not be Galveston without the beaches. The 32 miles of great beaches allow un-crowded beach combing or relaxing. Fishing here is world class both inshore and offshore. You can even scuba dive. Trips to the flower gardens national marine sanctuary are not to be missed.
What about housing? Galveston has something for everyone. Ryson Real Estate and Vacation Rentals have small beach condos starting around $1000/mo to large canal homes starting around $2500/mo. Galveston welcomes winter Texans and Texas snowbirds with open arms and is truly an inviting city.
###