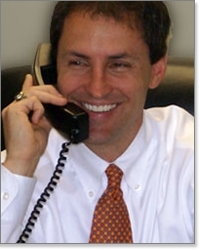 I've been representing accident victims in Austin for 20 years now
Austin, TX (PRWEB) September 15, 2010
For the past 20 years, the personal injury and wrongful death attorneys of Grossman Law Offices have helped plaintiffs throughout the State of Texas. From their principle office in Dallas, TX, they now offer their services to Austinites at their new satellite office facility here in town.
"I've been representing accident victims in Austin for 20 years now, so opening a satellite office in Austin was the next logical step to expand our practice in that area," states Michael Grossman, or "Mike" as he's known to his clients.
He continues, "Out of all of the cities where our firm represents personal injury and wrongful death victims, Austin has always struck me as a city that was lacking in experienced personal injury attorneys. Don't get me wrong, there are a number of good attorneys in Austin but the options are quite limited when compared to other Texas cities such as Dallas or Houston. I've always been of the mindset that the clients are best served when they have options and they are able to choose an attorney based on that attorney's specific skill set & experience with a case like their and not because they don't have any other choice."
When it comes to experience, few Austin wrongful death lawyers have the type of experience that Mike Grossman has. Successful recoveries in everything from drunk driving accident claims (technically known as "dram shop cases" by those in the legal industry), tire defect and rollover cases, bad faith insurance claims, defective product litigation, medical malpractice cases, and a vast number of truck accident cases make Mike and his co counsel a force to be reckoned with.
Grossman Law Offices has launched a new website that is packed full of information regarding all manner of personal injury cases to help potential clients in Austin. While most law firm websites seem to simply rely on the overuse of superlatives and "We're the best" type of lingo, the Grossman Law Offices website is surprisingly informative and down to earth. Rather than tooting their own horns, these litigators seem to rely more-so on their clients' testimonials and a display of valuable insight through their easy-to-read explanations of complex legal statutes and case law. There are even a few op-ed articles such as this Austin drunk driving accident attorney article where Mike doesn't pull any punches as he breaks down the criticisms of Texas' liquor liability laws.
In an age where most law firm websites seem to hide the ball and encourage you to call for the answers, Mike's new website does the act opposite and tells you how the law works and lets you decide for yourself whether you want to speak to an attorney. "At the end of the day," Mike adds, "we're all about helping people; helping our clients understand their cases, helping accident victims get the compensation that they deserve, and helping those who may not understand the law gain access to information on our website that will provide them with valuable insight."
If you or a loved one needs the help of an Austin car accident attorney, wrongful death lawyer in Austin, Austin truck accident attorney, or a Austin construction accident attorney, Grossman Law Offices has the experience and skills necessary to help you make the most of your case.
Contact:
Personal Injury Lawyer in Austin Texas
Michael Grossman
421 E. 6th Street
2nd Floor, Suite A
Austin, TX 78701
United States
(512) 522-FIRM
###