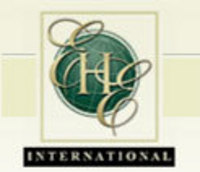 Heavy and widespread use of asbestos through most of the last century, coupled with a 20-50 year latency in tumor development, make mesothelioma today a threat for thousands of Americans.
Alexandria, VA (PRWEB) September 2, 2010
September 26th is Mesothelioma Awareness Day and the Mesothelioma Applied Research Foundation (Meso Foundation) will mark this date with a large, awareness-raising, banner and video display in the heart of Manhattan, at 10 Rockefeller Plaza. The display, donated by EHE International, aims at bringing national attention to this deadly and incurable, but often overlooked, cancer.
This year, the Meso Foundation and its allies are working to overlap the Meso Foundation's annual Awareness Day grassroots activities (that include fundraising events and local government proclamation requests in dozens of states, counties, and cities), with the passage of a National Mesothelioma Awareness Day bill in Congress.
"Heavy and widespread use of asbestos through most of the last century, coupled with a 20-50 year latency in tumor development, make mesothelioma today a threat for thousands of Americans. The Foundation's awareness activities, including the Rockefeller display, are aimed at bringing attention to the urgency for ending this national tragedy. We are grateful to EHE International for providing us with this opportunity", says Kathleen Wiedemer, MBA, Interim Executive Director of the Meso Foundation.
The Mesothelioma Awareness Day banner and video emphasizing important, but not widely known facts about mesothelioma, its reach, and its connection to asbestos, will be displayed during the month of September at 10 Rockefeller Plaza in New York City.
"EHE International is very pleased to be able to offer the Meso Foundation this window for the month of September. We encourage people to recognize signs and symptoms of mesothelioma," said Deborah McKeever, President of EHE International.
Mesothelioma is a malignant tumor of the lining of the lung, abdomen, or heart known to be caused by exposure to asbestos. Medical experts consider it one of the most aggressive and deadly of all cancers. For decades, the need to develop effective treatments was mostly ignored. Thus, only one FDA-approved mesothelioma treatment exists, extending average survival by three months. Approximately 3,000 Americans are diagnosed with mesothelioma every year.
About EHE International
Since 1913, EHE International has been the recognized leader in preventive medicine. Its clinical protocols are specifically designed for the early detection of preventable disease and its associated risk factors, supported by robust personal coaching and wellness tools and resources, and its industry leading educational and social engagement platforms. The company is well-known for its corporate-sponsored employee benefit, "EHE & Me," a patient-centered approach to preventive care and life-style management programs specifically designed for integration into self-funded employer-sponsored medical plans.
For more information, contact EHE International, 10 Rockefeller Plaza, 4th Floor, New York, New York 10020; 212.332.3705; http:// http://www.EHEandMe.com.
About the Mesothelioma Applied Research Foundation
The Mesothelioma Applied Research Foundation is the national non-profit dedicated to finding a cure for mesothelioma by funding research, providing education and support for patients, and leading advocacy efforts to increase federal funding for mesothelioma research. To date, the Foundation has funded $6.4 million through its peer-reviewed grants program. The Foundation unites doctors, researchers, patients and families, legal advocates, union representatives, and other affected and concerned individuals to share information and advance mesothelioma research. For more information, please visit http://www.curemeso.org.
###