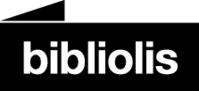 "Old books should not have to look like old books when the stories are still fresh, exciting and important."
(PRWEB) September 1, 2010
Today, Bibliolis Classics launched a new catalog of classic books, which have been updated with modern aesthetics. The company seeks to put a modern face on famous works of literature to make them relevant to a new generation of readers. Classic literature is relevant and modern today and, as a result, Bibliolis believes that book design should clearly reflect that fact. The current catalogue of books at Bibliolis Classics can be accessed at http://www.bibliolis.com.
The Bibliolis Classics catalog contains works by over 40 authors, ranging from Charles Dickens and Henry Adams to Jane Austen and Edith Wharton. Book genres include classic American literature, British literature, gothic, horror, poetry, autobiographies, plays, philosophy, classic science fiction and much more. The idea of Bibliolis Classics is to bring these extraordinary books into a modern context with design that not only is modern and intriguing, but also serves to arouse curiosity.
Designer Jackson Mahr stated, "Important books are still relevant and captivating today. In fact, many have been adapted to modern films and have influenced modern popular culture. Joseph Conrad's Heart of Darkness became Apocalypse Now, Sherlock Holmes was once again a blockbuster hit just last year and Gothic Horror like Carmilla and Frankenstein have been remade dozens of different ways. Old books should not have to look like old books when the stories are still fresh, exciting and important."
Bibliolis Classics books are currently distributed by Bertrams and Ingrams and are widely available online through stores including Amazon.com and Barnes and Noble. Visit http://www.bibliolis.com for additional information as well as online shipping details.
About Bibliolis Classics:
Bibliolis Classics offers the world's most famous classic books updated for today's reader with an emphasis on a new, modern design twist. The catalog includes a wide variety of genres including poetry, fiction, biographies, philosophy and autobiographies from over 40 authors. From Arthur Conan Doyle to Kate Chopin, from Dante to Oscar Wilde, the stories that shaped our world and changed our ideas are together, presented as beautiful objects with a place in modern life. For more information about Bibliolis and the company's catalogue of books, visit http://www.bibliolis.com.
###